Spotify's Niche Mixes Are Customized Playlists For Your Every Mood
Throwing a Y2K-themed party? There's definitely a mix for that.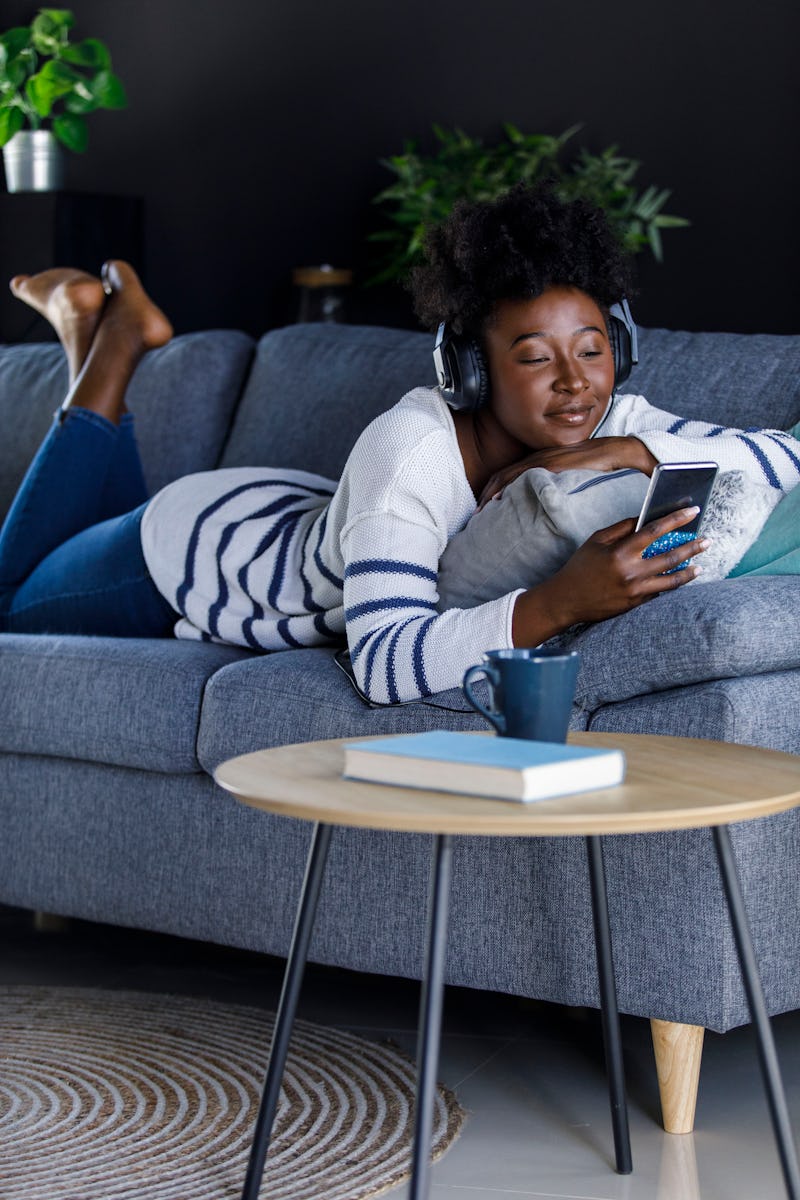 fotostorm/E+/Getty Images
You know how you can find a community to match your most random hobbies on TikTok these days? Well, it looks like Spotify has proven that any special interest can be a mix too, thanks to a brand-new feature. With Niche Mixes, you can get as hyper-specific with your music taste as you'd like, and find playlists catered to different scenarios, feelings, and activities. Here's the rundown of everything you need to know about Spotify's new Niche Mixes option, so you can listen to a playlist that's just as unique as your interests.
If you thought your playlist recommendations on Spotify couldn't get any better, the streaming service has rolled out a whole new way to explore and expand your music catalog. After launching a series of new tools at its annual Stream On event on March 8, Spotify welcomed its Niche Mixes option to the platform on March 28. Niche Mixes, allow you to access tens of thousands of playlists to fit pretty much any aesthetic or vibe you can think of. Looking to play some carpool karaoke on your next road trip? Throw on the Driving Sing Along Mix. Need to burn some steam, but don't want to blow out your eardrums? Try the Melodic Metal Mix. Making dinner at home? The Funky Cooking Mix has got you covered. Whatever you're in the mood for, there's a Niche Mix for that.
Users will be suggested five to ten Niche Mixes every day, but that doesn't mean you can't find the perfect mix for the moment, too. If you're ready to discover all the playlists you didn't know you needed, here's how you can access Spotify's Niche Mixes.
How To Use Spotify Niche Mixes
To find your daily Niche Mixes, here's what you'll need to do:
Open the Spotify app.
Navigate to the Search tab.
Scroll down until you see the "Your Niche Mixes" option.
Scroll left or right to see all your Niche Mixes for the day.
Tap the Mix that speaks to you, then tap the "Play" button.
If the mix that best suits your current mood isn't listed, you can also find what you're looking for by searching for anything — from an activity to an instrument — plus the word "Mix" in the search bar. Yup, it's that simple.
Whether you're starting your day with the Breakfast Easy Listening Mix or ending your night with the Relaxing Meditation Night Music Mix, the new Niche Mixes option has a playlist for every emotional state, pre-game party, and exercise activity imaginable — and then some.