The 10 Best Strategy Board Games For Adults
We only recommend products we love and that we think you will, too. We may receive a portion of sales from products purchased from this article, which was written by our Commerce team.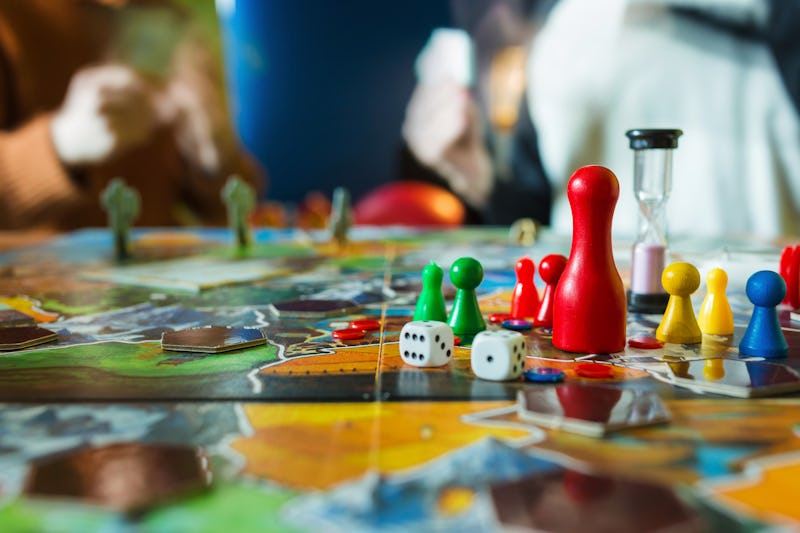 PicMy/Shutterstock
Compelling themes, smart mechanics, comprehensive rules — there are so many factors that need to come together before a game can qualify as one of the best strategy board games for adults. A few classics have survived the years, but more and more favorites are joining the ranks. For tabletop players, that's awesome news — but it's also a lot of options to sort through.
Choosing A Strategy Game For Adults
Lately, there's been an influx of adult party games that'll make any game night, but strategy games are a little bit more complex. (They're also significantly more expensive than their card-game counterparts.) For that reason, it's important to know your favorite niches and your preferred difficulty levels before you invest in a strategy board game. No one wants to read halfway through the rulebook only to realize they have zero interest in engine building, for example.
I've researched the best strategy board games according to players and reviewers and broken them down into all the most telling categories. That way, you can find one that sounds intriguing to you and dominate your next game night. Plus, to help you out, I've indicated the difficulty level ranging from simple to intricate games, so you can pick the perfect strategy board game for your group.
Shop The Best Strategy Board Games For Adults
In a hurry? These are the best strategy board games for adults:
1. A Popular Strategy Board Game For All Ages: Codenames
2. A "Complex, Brilliant Game" For Nature Lovers: Photosynthesis
3. A Quick Strategy Board Game That's Easy To Pick Up: Tsuro
4. A Strategy Board Game With A Near-Perfect Rating: Splendor
5. A Cooperative Strategy Board Game: Betrayal at House on the Hill
6. A Whimsical Game That Started On Kickstarter: Unstable Unicorns
7. An Award-Winning Classic Board Game: Catan
8. A Popular Cross-Country Train Game: Ticket to Ride
9. A Contemporary Co-Op Strategy Game: Pandemic
10. A Medieval Themed Strategy Game: Carcassonne
Ready to add some new games to your collection? Scroll on for the details on each of these strategy board games for adults.
This article was originally published on