11 Candles With The Best Throw
We only recommend products we love and that we think you will, too. We may receive a portion of sales from products purchased from this article, which was written by our Commerce team.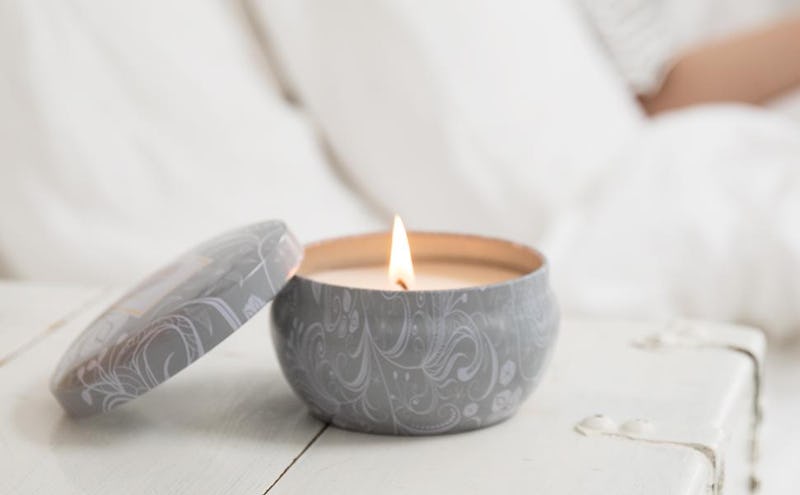 Amazon
Scented candles come in a huge variety of fragrances, from floral to woodsy, but they all have one thing in common: They should make your home smell amazing. The candles with the best throw are made with waxes that hold and diffuse scent well and are infused with potent fragrance. The result? An entire room that smells like an English garden, tropical vacation, or a lush forest.
When choosing a candle with good throw, consider the different types of candle waxes. Here are the pros and cons of each:
Paraffin wax holds scent and fragrance really well, resulting in a top-notch throw. However, some people prefer to avoid paraffin because it's made from petroleum by-product, and can potentially lower indoor air quality when used often.
Soy wax is one of the most popular options because of its clean and slow-burning properties, but the throw isn't as strong as it is with paraffin, making this a good choice if you like a subtler scent.
Coconut wax is less common — and more expensive — but it offers great scent throw and is slow-burning and from a renewable source.
Besides wax, the scent itself will affect how much fragrance fills the room. If your favorite scents are pumpkin, apple, and anything festive, you're in luck — the strongest smelling candles tend to be seasonal, spicy blends. But if you want something you can enjoy year-round, you can also opt for a heady floral like jasmine, or shop for a candle with a large surface area and multiple wicks to help boost throw.
With all that in mind, these are the candles with the best throw on Amazon in a variety of enticing fragrances that you'll be able to smell from room to room.