The 12 Best Air Fresheners For Bathroom Smells
We only recommend products we love and that we think you will, too. We may receive a portion of sales from products purchased from this article, which was written by our Commerce team.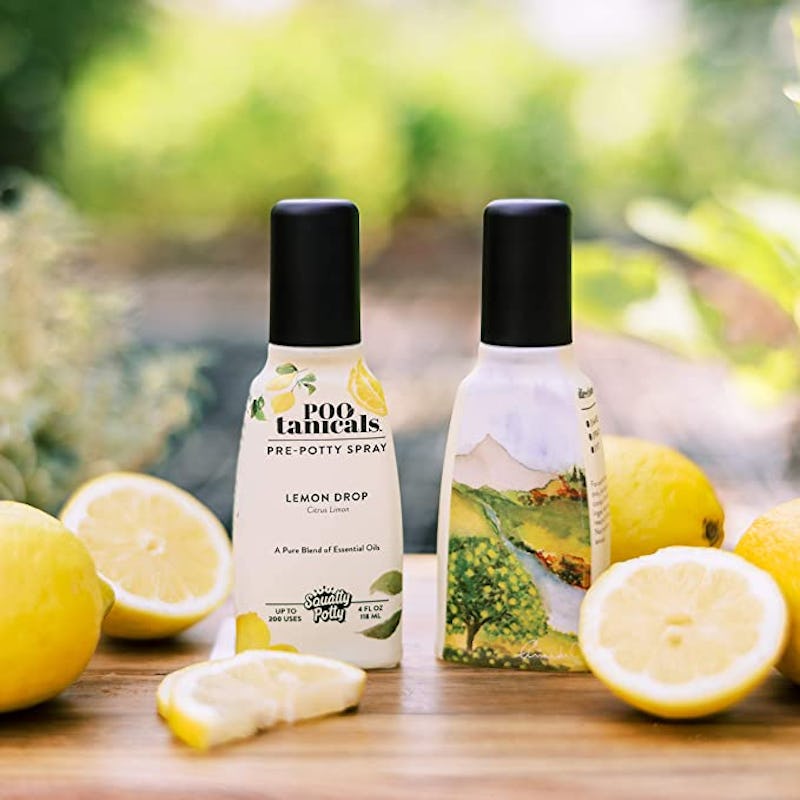 Amazon
We've all read the book and we know it's true — everybody poops. In the past, your only option to combat toilet stink was to spray some exaggerated floral scent over the whole mess. Thankfully, the best air fresheners for bathroom smells fight odors and leave your lavatory smelling fresh and clean without being overwhelming.
Part of the genius of some of these air fresheners is that they prevent bad smells from starting in the first place. There's even a spray that goes into your toilet bowl and traps all the odor molecules before they can escape. It's like your number two never happened. It works so well, you could claim your poo don't stink and everyone would simply have to believe you.
And the pre-poo spray's not your only option. There are tons of ways to keep your bathroom smelling clean, like natural sprays that gently mask odors, odor absorbing gels, and even a cute kitty candle that neutralizes any bad scent that found its way to your bathroom.
The bottom line is toilet odors happen. But, if you'd like to add some pleasant scents to your restroom, the best air fresheners for bathroom smells will make a stinky washroom a thing of the past.