The 20 Most Jaw-Dropping Sex Toys On Amazon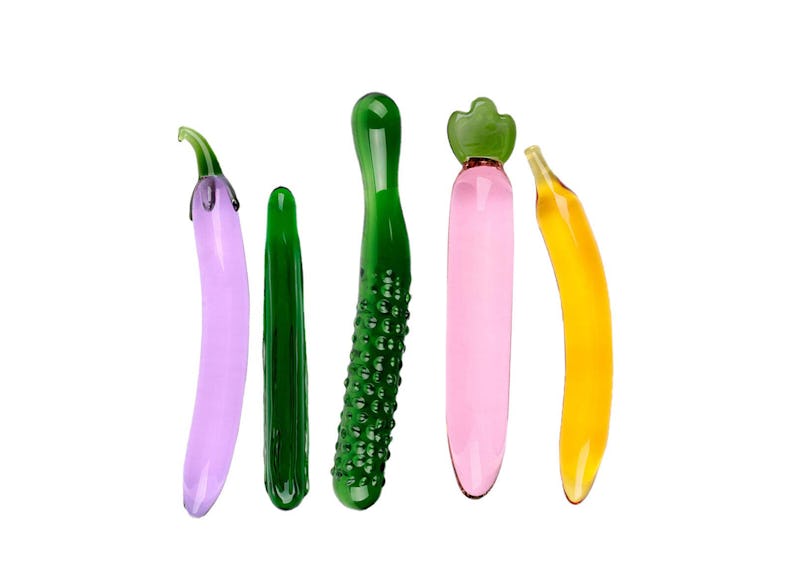 Amazon
When someone says the words "sex toys" to you, what do you think of? I'm going to go out on a limb and assume that it's your average, run-of-the mill sex toys — like vibrators, butt plugs, and dildos. While those toys are classics, and definitely deserve a spot in your goodie drawer, there are other toys worth looking into, too. But these buys are a step above the your typical sex toys. Some you could even classify as jaw-dropping.
And what classifies as jaw-dropping? Well just like beauty, jaw-dropping is in the eye of the beholder. That's why the toys below range from penis-shaped dildos that ejaculate to eggplant-shaped dildos made of glass. Not into dildos? There are also butt plugs with furry tails, a wearable vibrator to slip into your panties, a sex game similar to Jenga, and so much more. All of these toys are meant to help you express yourself — and explore your sexuality. You may not realize what you're interested in until you try it, after all.
So if you're ready to trade in your vibrator for something a little more fun, keep on scrolling. You may find your new favorite sex toy among this list of jaw-dropping options.
This article was originally published on