The Best Satin Pillowcases Will Help You Wake Up With Healthier-Looking Skin And Hair
We only recommend products we love and that we think you will, too. We may receive a portion of sales from products purchased from this article, which was written by our Commerce team.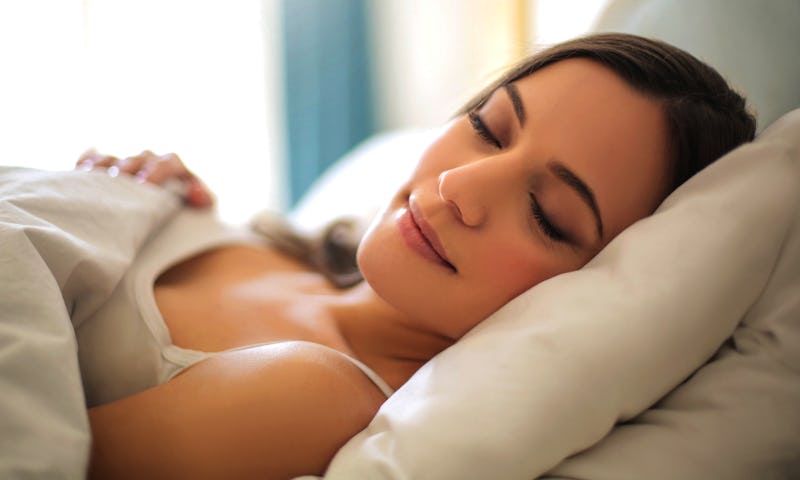 Satin pillowcases are not just chic pieces of home decor — the best satin pillowcases can actually improve the health of your skin and hair, too. According to William Gaunitz, FWTS, a certified trichologist and founder of Advanced Trichology who spoke to Bustle for this article, "satin pillowcases may reduce any negatives associated with alternate fibers of pillowcases because the fabric is smooth and has less rough surface area to hook frizzy or damaged hair." And when it comes to your skin health, Nava Greenfield, MD tells Bustle that the breathable construction wicks away heat and moisture (rather than absorbs it, like cotton and other materials tend to do), thereby preventing the possibility of clogging your pores. As satin provides a less conducive environment for bacterial growth, sensitive skin may also be less likely to experience allergic dermatitis. Additionally, Dr. Greenfield says that satin pillowcases can help reduce the appearance of creases and discoloration when you wake up, because the smoothness of the fabric causes less friction.
But before we get to shopping, something important to keep in mind: Satin refers to how a fabric is woven, not what the fabric consists of. So, you can find satin pillowcases made from a wide variety of fibers, including silk, polyester, and nylon. Since they're often made with less-expensive fibers, or a blend of silk with other fibers, satin pillowcases are often more budget-friendly than pure silk pillowcases.
That said, silk pillowcases may be an even better option than satin made of manmade materials. While both fabrics provide some benefits, silk is usually the option dermatologists recommend. It's possible to find reasonably priced options on Amazon, too, so you'll find both satin and silk options on the list ahead. But whichever option you choose, Dr. Gaunitz recommends regularly washing or switching your pillowcases at least once or twice a week to avoid a buildup of oil released by the hair and skin.
With that primer in mind, scroll on to shop three of the best satin pillowcases on Amazon for every budget (and design sensibility), plus three excellent silk alternatives.
This article was originally published on