The 8 Best Shampoos For Hair Growth & Thickness, According To Experts
We only recommend products we love and that we think you will, too. We may receive a portion of sales from products purchased from this article, which was written by our Commerce team.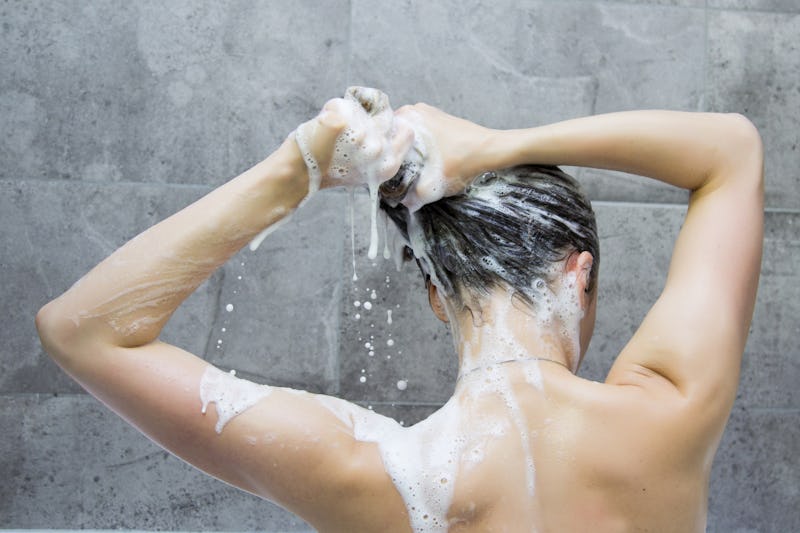 fotolia/zaharov43
Hair loss and thinning affects millions of Americans, so if you're trying to thicken and grow your hair, you are not alone. But because there are many types of hair loss and even more potential causes (think genetics, stress, pregnancy, or menopause), the first step if you experience hair loss or thinning is to seek the advice of a professional. A dermatologist who specializes in the causes and treatments can do a lot more for your overall hair growth than any over-the-counter treatments, even a shampoo. But if a medical opinion isn't an option for you, or you'd like to try out some topical products to see if you can create a healthier scalp environment and stimulate your hair, the best shampoos for hair growth and thickness have a few key ingredients to look out for. What do experts say?
According to Dr. Anna Chacon, MD, board-certified dermatologist with My Psoriasis Team, "There have been clinical studies performed on ketoconazole shampoo that demonstrate it is helpful in treating androgenetic or hormonal hair loss. This is a form of hair loss common in both men and women, and is particularly commonplace as we age, especially after menopause." While the studies in question feature a higher percentage of ketoconazole than you can find in most over-the-counter shampoos (2% compared to 1%), these shampoos are still worth trying if you're suffering from hair loss or thinning.
One ingredient you'll see in a lot of hair loss products is minoxidil. Minoxidil is the active ingredient found in over-the-counter treatments like Rogaine, and has been approved by the FDA to treat certain types of hair loss. It's also an ingredient that NYC-based master hair colorist, Stephanie Brown of IGK Soho, recommends in a shampoo for hair growth and thickening. She also recommends natural ingredients like peppermint oil, caffeine, biotin, hemp oil, amino acids, and vitamins E and B, which help promote a healthy scalp environment, and thicken and moisturize strands (though there is no evidence they promote hair growth).
While experts share what you should look for, there are also some ingredients that you should avoid. Sulfates and parabens are two chemical preservatives commonly used in many shampoos and conditioners, that can also cause your scalp and hair to be more dry and irritated. Keep your eyes out for sulfate-free and paraben-free formulas when buying any shampoo if you have hair concerns. (Note: A few formulas on this list do have sulfates or parabens.)
An important caveat to all of this information: The best advice in regards to your hair and scalp will come from your own dermatologist or trusted hair professional. Ultimately, hair loss and thinning is a common issue, but the treatment best for you will depend on the specific reasons you're experiencing it. Shampoo is merely one over-the-counter treatment to try, not a holy grail solution.
For more details on the best shampoos for hair growth and thickness, scroll down below.
This article was originally published on