3 Powerful Weed Killers For Gravel That Actually Work
Hundreds of shoppers swear by these.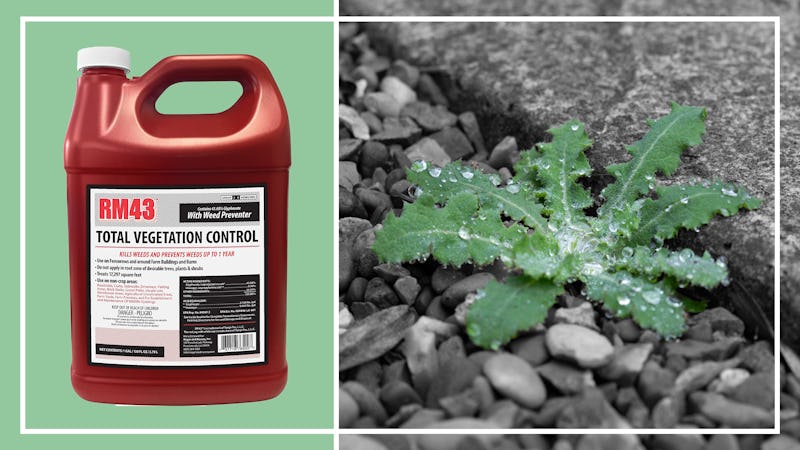 Amazon/Shutterstock
We may receive a portion of sales if you purchase a product through a link in this article.
Removing weeds from your driveway can be quite the task. While it may be tough to get into the nooks and crannies of your drive, there are many weed killers that can do just that — and fast. The best weed killers for gravel pathways will largely depend on how persistent and resilient the weeds are, and whether you want to use chemicals.
What To Look For In A Weed Killer For Gravel
If the weeds are in a small patch or seem to be growing slowly, you can probably go with a mild or even a natural herbicide. On the other hand, if the weeds just keep coming back (and back, and back) then it may be best to go straight for the big guns: a glyphosate-based weed and grass killer that banishes every unwanted growth down to the root. If you are dealing with truly persistent weeds, consider investing in a more expensive weed killer that also works as a preventative treatment to keep weeds away for longer.
To get the job done quickly and efficiently, it's important to find the best weed killer for your property. Here's a round-up of some of the most effective options out there to help you tackle any and every weed.
Shop The Best Weed Control Solutions
In a hurry? Here are the top picks for the best grass and weed killers.
The Best Overall, All Things Considered: RM43 Weed Preventer Total Vegetation Control
The Best Value: Compare-N-Save Concentrate Grass and Weed Killer
The Best Natural Weed Killer: Green Gobbler Vinegar Weed & Grass Killer
This article was originally published on