The 6 Best Butcher Blocks For An Instant Kitchen Upgrade
We only recommend products we love and that we think you will, too. We may receive a portion of sales from products purchased from this article, which was written by our Commerce team.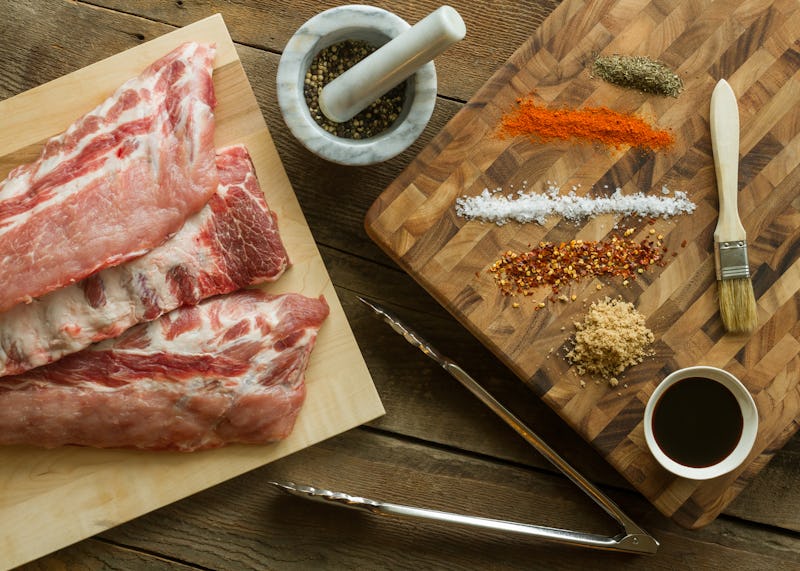 jfergusonphotos / Shutterstock
Butcher blocks have taken over kitchen islands — and marched across Instagram feeds — but their kitchen cred often comes with a hefty price tag. Yet, there's good news: the best butcher block cutting boards on Amazon offer beauty and utility at a variety of price points.
To find the one that's best for you, consider the following:
Size: Butcher blocks are famously large and heavy because, as the name implies, they were originally used for butchering meat. These days, you can use them to cut everything from fruit to cheese, but if you're planning on using it for meat, make sure it's at least 1.5 inches thick since the weight will add stability. For maximizing your workspace, you might also look for ones that are at least one square foot on your counter.
End Grain Versus Edge Grain: The best butcher blocks are made out of something called end grain wood, which is wood that's cut 90 degrees to the wood fiber. On a microscopic level, when you cut on end grain wood, the knife blade will slip between these fibers instead of cutting through them. This is why they're easier on your blades. You can usually identify a board made with end grain wood by its checkerboard or inlaid pattern. Edge grain wood, on the other hand, is what you think of when you envision a basic wooden cutting board — and you'll see a lot of it advertised, so make sure to double-check the label if you're out for an authentic butcher block.
Wood Type: The best wood for butcher block cutting boards is a type of durable hardwood like maple, walnut, or teak that has smaller pores for transporting water so they're less likely to harbor bacteria. Sustainable acacia and eco-friendly bamboo are also good options for cutting boards since they're naturally water-resistant.
Whatever kind of wood you opt for, care for your butcher block by making sure to wash only by hand — resist the siren song of the dishwasher at all costs — and give it a light coat of oil every so often to maintain the wood's quality and luster.
This article was originally published on