The 7 Best Vacuum Seal Containers
We only recommend products we love and that we think you will, too. We may receive a portion of sales from products purchased from this article, which was written by our Commerce team.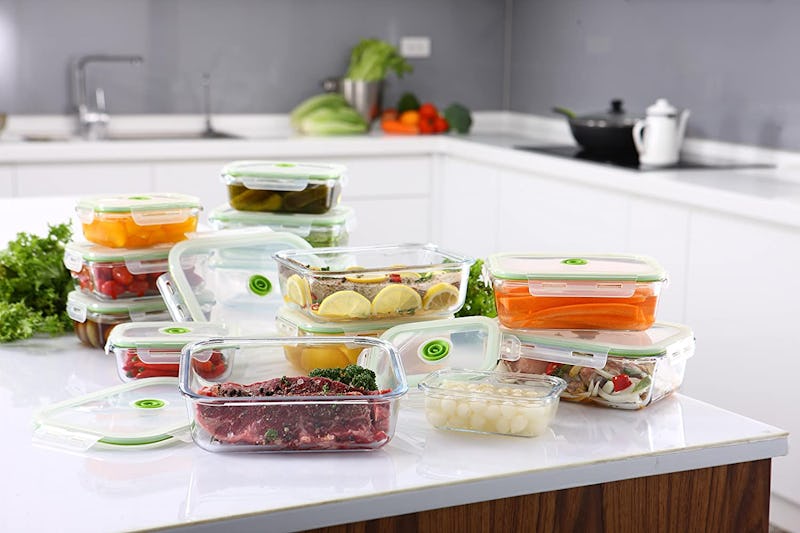 Amazon
Vacuum sealing your food can help it stay fresh for longer, protect it from freezer burn, and quickly add flavor while you're marinating. To make the process super easy, the best vacuum seal containers remove air quickly, and they're durable and easy to clean.
Exposure to air is one of the main reasons food starts to go bad. To help extend the life of fresh food and leftovers, each of these vacuum seal containers quickly removes air in preparation for storage. In some cases, this requires the use of a hand pump, but if you want to streamline the process, you can opt for a container with a sealer built right into the lid. And if you're in the market for versatility, I've included a countertop electric vacuum sealer that works with both containers and vacuum storage bags.
As with any food storage container, you have different materials to choose from. Several of the containers below are made from BPA-free plastic, which is lightweight and durable but can absorb odors and stains over time. On the other hand, food-grade silicone containers are naturally more resistant to stains, odors, temperature. However, silicone containers can be more expensive than plastic.
Whichever material you choose, these are the best vacuum seal containers on Amazon in a variety of sizes and styles to help you make food last longer.
This article was originally published on