The 8 Best Flannel Sheets To Stay Warm & Cozy In Bed
We only recommend products we love and that we think you will, too. We may receive a portion of sales from products purchased from this article, which was written by our Commerce team.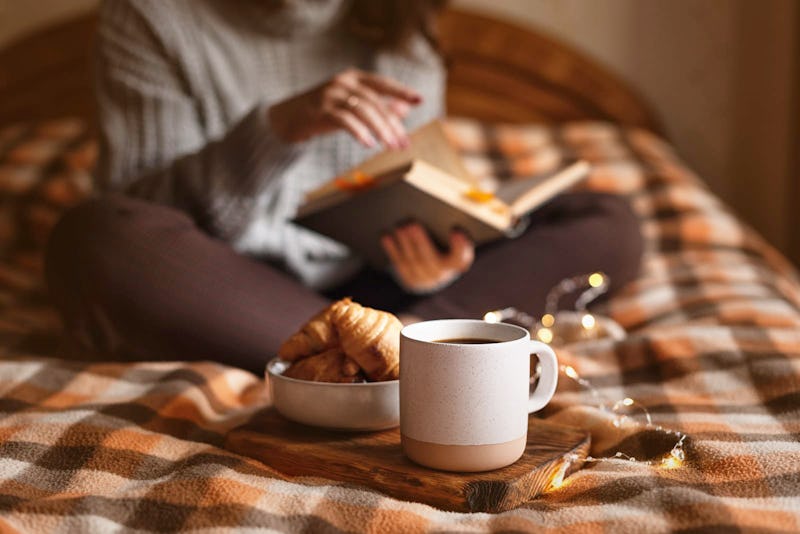 Shutterstock
Maybe you hate cold weather with a burning passion. Maybe you love it more than anything, and your favorite part is snuggling into your bed with some hot chocolate and your favorite show. (Disclaimer: the latter is 100% me.) Either way, disclaimer or not, the best flannel sheets are the answer — and you'll find them in varying weights typically measured in grams per square meter (GSM). A sheet of 170-grams or higher is considered the gold standard for durability and warmth, although some may prefer a sheet with a lower GSM for a lighter feel or a sheet for use through all the seasons.
A lot of people don't realize this, but flannel isn't made from one specific material, and it's not synonymous with plaid. Originally, flannel was made from sheep's wool in Scotland, but now it's more common to find flannel that's made from cotton or synthetic fibers. What makes it "flannel" is that the yarn is loosely spun — and this is the reason it's so soft, cozy, and great when it comes to insulating.
Needless to say, if you like cuddling into a cloud of your own body heat, flannel is a no-brainer when it comes to winter bedding, and Amazon is a great place to find a set of sheets you'll love. They have good-quality flannel sheets in tons of sizes, and reviewers can't stop commenting on how cozy and warm they are. Since they come in loads of cute winter-themed designs, they're also a great way to add a little festivity to your bedroom.