5 Celebrity Rosés To Buy For The Perfect Boozy Summer
As Post Malone's wine launches in the UK, here are four other celeb rosés to pack in your picnic basket.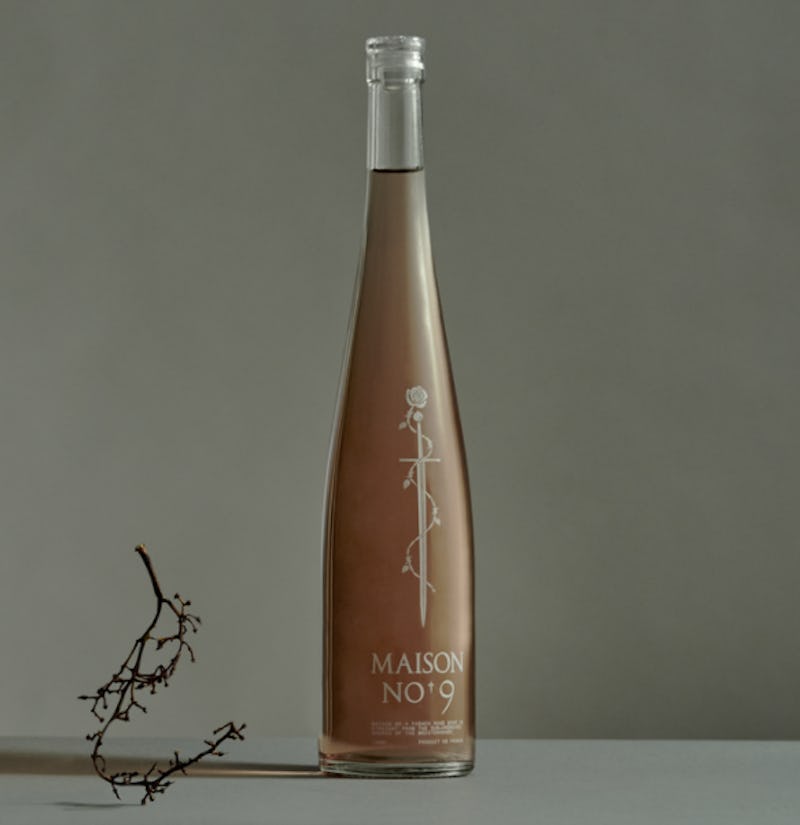 MAISON NO. 9
You've heard of celebrity perfumes, celebrity clothing lines — hell, there's even celebrity sex toys now — but have you heard of celebrity rosés? Yes, they exist!
Why the trend for star-studded pink bubblies? For one, rosés are incredibly popular. In fact, according to WineEnthusiast, retailer Wine.com has seen rosés sales increase 350% year on year. In the UK, The Drinks Business reports that, in May 2020, rosé sales were up by over 400% at Waitrose.
And celebrity endorsements are a surefire way for wine brands to stand out in the alcohol aisle, says Wine.com's Mike Osborn. "For these artists to put their names on the brand, or create a brand themselves … I think it's a good way to get through the clutter," says Wine.com's Mike Osborn.
Over in the U.S., the options when it comes to celebrity rosé are pretty vast. Drew Barrymore has one, as well as John Legend, and even Instagram meme sensation The Fat Jew. And they're all available in most major U.S. grocery stores. Sadly, here in the UK, our selection is a little slimmer, but no less delicious. And below I've selected five of the best in the list below.
Perfect for your picnic cheeseboard or to pair with a seafood dinner, check out which celebrity rosés to buy right now.