These 40 Products Should Win An Award For Being So Damn Clever
Bustle may receive a portion of sales from products purchased from this article, which was created independently of Bustle's editorial and sales departments.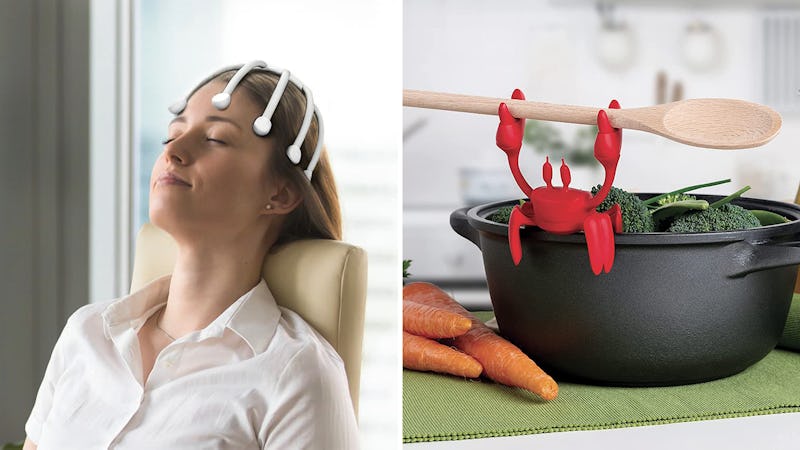 I've come to realize that many of life's frustrating — but often trivial — problems can be solved with just a little research. Perusing shelves and countless e-commerce sites has taught me that if I have an issue, there is a product somewhere on the market that can solve it. In this case, I'm talking about some truly clever items on Amazon that are so genius, they should win awards.
Take, for example, this spice rack that's a godsend for those of us who are squeezed for kitchen storage space. The brilliant invention lets you store your spices right there in the drawer — which also makes it easy to find that jar of nutmeg. (To be honest, I'm also flirting with the idea of using this rack in my bathroom to organize my cosmetics, too — any product you can use for multiple purposes is a keeper in my book.) And I also love having a clothes steamer at the ready for travel, especially when wedding season rolls around. This compact travel-size steamer fits into my carry-on luggage and saves me a lot of trouble, since it keeps my outfits on their A-game without a lot of hassle.
See? Problem solvers. Check out this list of 40 items for more clever items that will make your life so much easier.
This article was originally published on