38 Things That Make It 10x Easier To Have A Clean House
We only recommend products we love and that we think you will, too. We may receive a portion of sales from products purchased from this article, which was written by our Commerce team.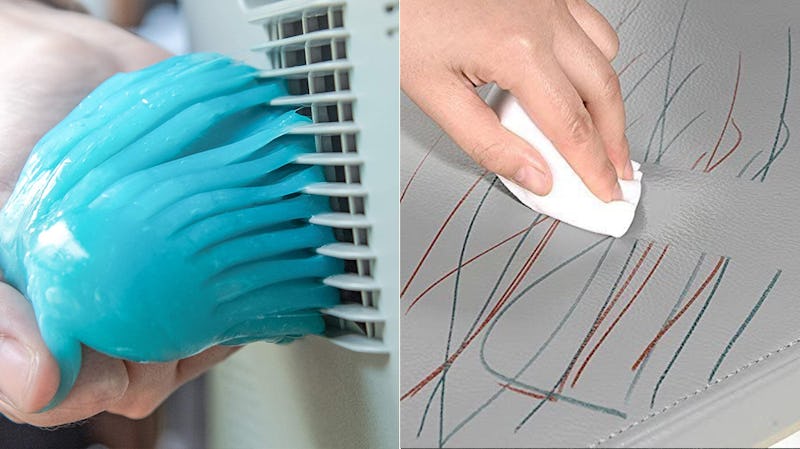 As Benjamin Franklin said, the only two certainties in life are death and taxes. He didn't quite have it right, though, because there's at least one other thing you can count on, and that's the fact that you'll have to clean... regularly. It can be a time-consuming task, but you can knock it out quickly and efficiently with these genius products that make it 10 times easier to have a clean house. For example, did you ever think you could use your cordless drill to scrub the bathroom? With this set of drill attachments, it's possible. The eight-piece set includes brushes and scouring pads in a range of sizes that make short work of removing everything from hard-to-budge limescale in the tub to baked-on foods in your oven.
Another tried-and-true favorite that made the cut is a microwave steam cleaner. You just fill it with vinegar and water, put it inside the microwave, and set the cooking time for five minutes — voilà! Even stubborn spaghetti stains wipe right off.
In short, don't miss the dozens of unexpected time-and money-saving products you'll find on this list. Before you know it, all those bothersome household chores will be done, thanks to these super-smart products that make it not only easier to clean, but easier to keep things clean, too. What more could you want (aside from someone to do it for you)?