Here's Your Horoscope For Today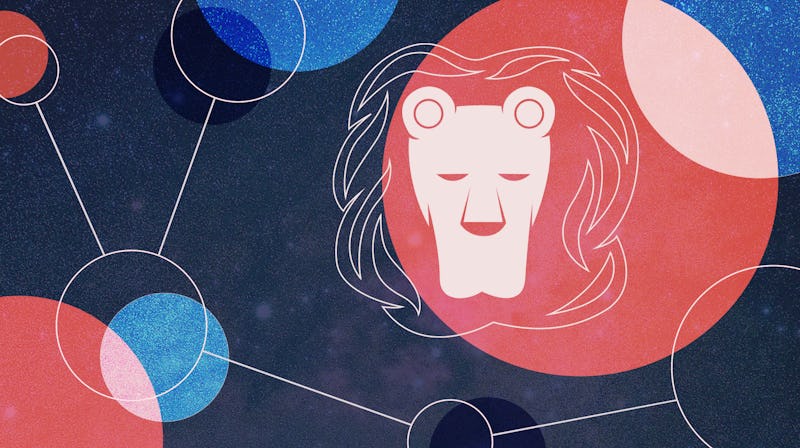 Margaret Flatley/Bustle
In this July 31 daily horoscope, Bustle's resident astrologer Mecca Woods, the founder of My Life Created, shares the astrological events happening today that will affect every sign. Below, here's a look at how astrology will affect our lives today.
If the past couple of days had us feeling a bit scattered, today offers us the chance to get grounded and back on track with the Moon entering pragmatic Capricorn in the early morning. With the Moon in Capricorn, we're called to put our nose to the grindstone and take a no-nonsense approach to the day. We're called to handle our responsibilities and commit to doing the work it takes to achieve our goals.
Although the days when the Capricorn Moon can be good for tackling a work day or shoring up the patience and determination needed to move past difficult challenges, it can also be a time when we might feel more somber or emotionally heavier than usual. With the Sun in playful Leo meeting up wounded Chiron in Aries by the late evening, it could be a time when we can find some healing vibes through creative expression and things that bring us joy.
Read below to see what the stars mean for your sign today, and make sure to check out your July 2020 monthly horoscope.
If Your Zodiac Sign Is Aries (March 21 - April 19)
You might be focused on your goals today. While there's lots to be done and you have no problem with working hard, take care that you're not being too hard on yourself. Prioritize your joy.
If Your Zodiac Sign Is Taurus (April 20 - May 20)
You've got a lot of wisdom about life and the way the world works. In what ways can you put this wisdom to work on your behalf or the behalf of others today? By nurturing your community, you nurture yourself, too.
If Your Zodiac Sign Is Gemini (May 21 - June 20)
You might not be feeling as social or bubbly today, making it a good time to pull back and focus on your emotional needs. Talking to someone you trust could be cathartic. Key into your intuition.
If Your Zodiac Sign Is Cancer (June 21 - July 22)
It's all about partnerships and collaborations now as you're called to join forces with others. That said, reciprocity is the word of the day for you. Doing good things for others should make you feel good, too.
If Your Zodiac Sign Is Leo (July 23 - Aug. 22)
You're focused on your to-do list today and tackling anything that's on it, even if it's one thing, will bring you some peace of mind. When it comes to taking care of well-being, it all boils down to doing the best you can.
If Your Zodiac Sign Is Virgo (Aug. 23 - Sept. 22)
If you've been feeling a little off, a creative project or hobby could help you with feeling like yourself again. You could receive a little boost in your romantic life. too.
If Your Zodiac Sign Is Libra (Sept. 23 - Oct. 22)
It's time to pull inward today, and if you find yourself feeling moody or tender, take it as your cue to do what you can to nourish and center yourself. Family can be a sanctuary, connect. Spruce up your living space.
If Your Zodiac Sign Is Scorpio (Oct. 23 - Nov. 21)
You've got lots to talk about and do today, so expect to be busy. Being productive is just what you need as it could give you the chance to focus on things that are a much better use of your time and energy.
If Your Zodiac Sign Is Sagittarius (Nov. 22 - Dec. 21)
If it's been a little while since you've pampered or spoiled yourself, today is a good time to do so. What are things that you can purchase that are both fun and functional? Meanwhile, go where the inspiration is.
If Your Zodiac Sign Is Capricorn (Dec. 22 - Jan. 19)
It's all about you and what you're feeling today, so take some extra time to focus on you. Don't be shy to embrace all that you're feeling right now, even if it involves discomfort. This is how you find empowerment.
If Your Zodiac Sign Is Aquarius (Jan. 20 - Feb. 18)
You might not have a lot of energy today, which is a sign that you need to go easy and get the rest you need. If feeling down, don't go through it alone. This is the time for you to lean on your people.
If Your Zodiac Sign Is Pisces (Feb. 19 - March 20)
You're focused on your goals today, and though things may be slow-going, you're getting closer to fulfilling them. Need a push? Reach out to friends or connect with like-minded folks. Be disciplined in your approach.
This article was originally published on