Upgrading Your Home Is Expensive, But Here Are 45 Cheap, Clever Ways To Do It
For instance, this contact paper that looks like real marble.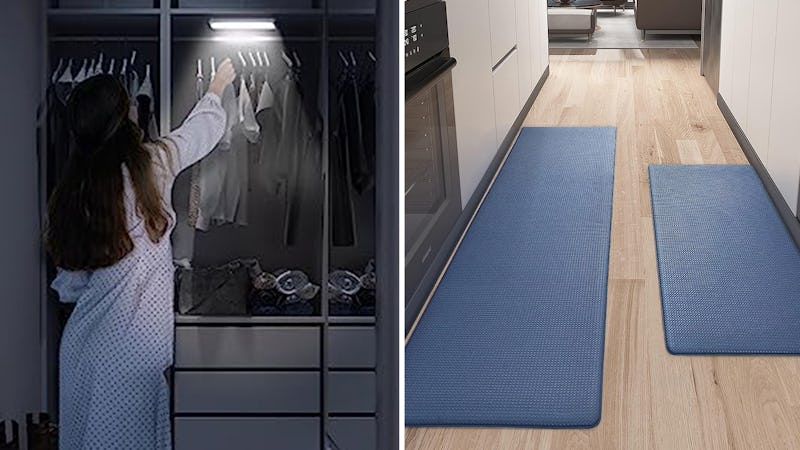 Amazon
We may receive a portion of sales if you purchase a product through a link in this article.
Outdated countertops, plain walls, disheveled furniture — at first glance, none of these problems seem like cheap fixes. (And don't even get me started about how my apartment kitchen came without a backsplash.) Luckily, there are tons of clever products on Amazon that can help you effortlessly upgrade your home without spending a ton of money.
Speaking of outdated countertops, there's no need to spend thousands on updating them when you've got this roll of contact paper at your disposal. Not only does it look like real white marble, but it's also made from tough vinyl that's resistant to water. There are also shaggy rugs made from faux fur, thick blackout curtains, and even a cute sofa cover — because buying new furniture is almost never cheap.
Upgrading your home can be expensive, but it doesn't have to be — especially when that roll of contact paper costs less than $10. With a little creativity and a few clever items off this list, you can easily redo an entire room for less than $100. Keep scrolling for more.
This article was originally published on