3 Zodiac Signs Virgo Will Likely Regret Breaking Up With
This maiden rarely makes a decision on the fly.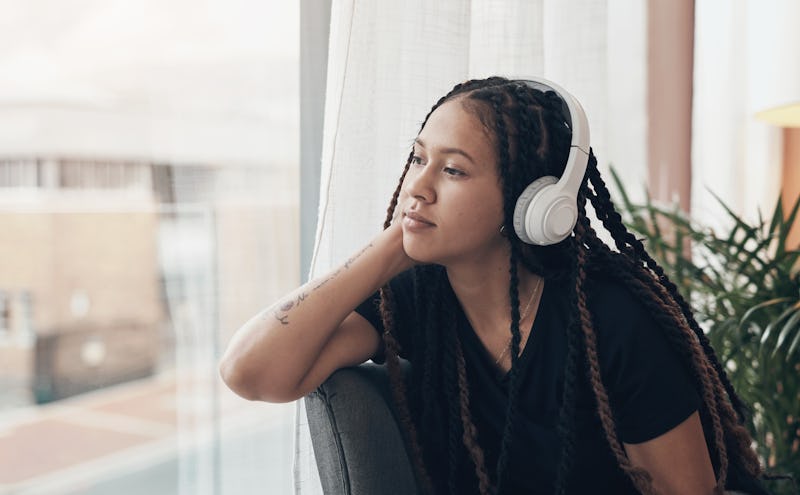 PeopleImages/E+/Getty Images
As with everything in their life, Virgos prefer their breakups to be clean and drama-free. In typical earth sign fashion, Virgos will take their time before making a big decision. If they choose to break up with someone, you can bet they've spent countless hours overanalyzing every text, fight, and conversation they've ever had with their partner. Because of this, it's easy to assume that Virgos will end a relationship and never look back. But according to astrologers, that isn't necessarily true. In fact, there are three zodiac signs Virgo will likely regret breaking up with most.
Virgos are known for being the perfectionists of the zodiac. Because of this, they're picky and tend to only invest their time into people who have long-term potential. So, when a relationship ends, they take it pretty hard.
"They'll likely blame themselves and go through various mental iterations of what they could've possibly done or said differently to prevent the relationship from going sour," Kristina Semos, astrologer and owner of AstroOils, tells Bustle. "Therefore, it can take quite a while for them to fully move on, especially if they didn't initiate the breakup! If Virgo was the party who started to realize that the relationship needed to end, a lot of this over-analysis would have taken place before pulling the trigger, and it might even seem to the outside that they are 'getting over it quickly.'"
Virgos hate feeling like they've made a mistake, so it's not too common for them to regret a breakup. But as astrologer Tara Redfield tells Bustle, the only time a Virgo will have regrets is if they were truly in love. If that's the case, their over-analytical mind won't ever let them forget the one that got away. According to Semos and Redfield, these are the zodiac exes Virgo will miss the most.
Sources:
Kristina Semos, astrologer and owner of AstroOils
Tara Redfield, astrologer