5 Questions To Help You Figure Out If A Breakup Was The Right Choice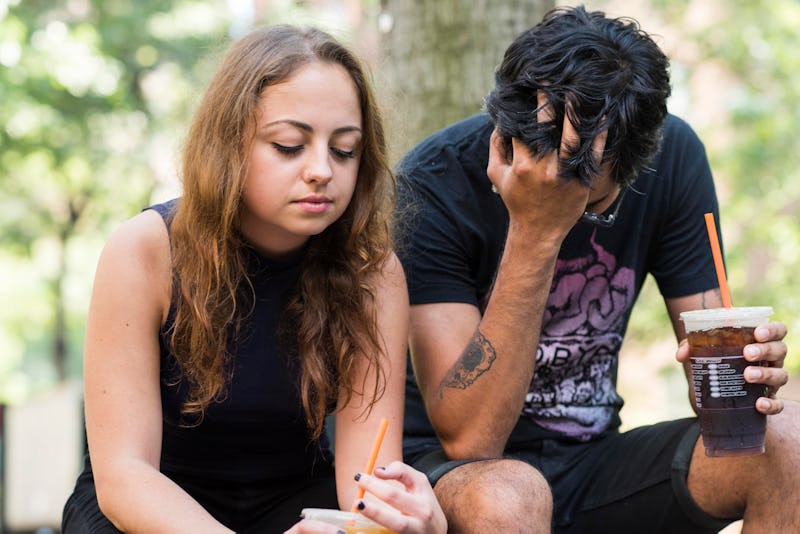 BDG Media, Inc.
Most breakups come with some form of regret: regret that it didn't work out, regret that it ended the way it did, and, if you were the one to do it, perhaps even regret that you broke up with your partner. So, how do you know when your regret over a breakup actually signifies that the breakup was the wrong decision? And when is it just a normal effect of heartbreak?
"Whenever you break up with someone, there may always be a feeling of regret," marriage and family therapist Sophia Reed, PhD, tells Bustle. "At some point, you did actually care about that person, and even if the breakup was the right decision, you can still feel bad about it because of the way the relationship turned out. Or, you can feel regret about having to hurt that person through the breakup itself. Even though you feel regret does not mean that it was the wrong choice."
On the other hand, there are situations where you might break up with someone for the wrong reason and regret it because you really do belong back together. How do you know which situation you're in? Here are some questions to ask yourself to better understand why you regret your breakup and whether it was the right choice.