12 Virtual New Year's Eve Events To Ring In 2021
Making NYE plans has never been easier.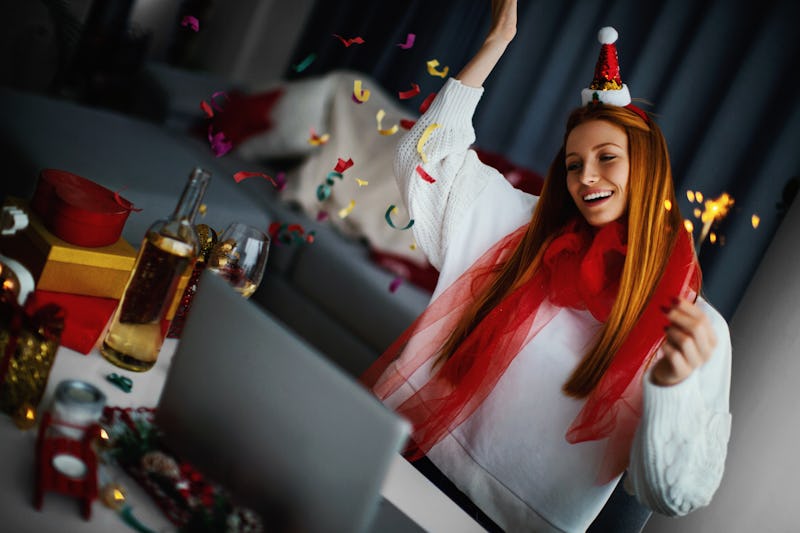 Aja Koska/E+/Getty Images
The end of the year is coming at full speed and like every other year, you're probably scrambling to see what New Year's Eve events are happening before the big day. Only, instead of asking friends what their plans are or trying to organize a last-minute party at your place, you're looking into New Year's Eve virtual events that you can attend from home. Luckily, there are plenty of ways to kiss 2020 goodbye, no matter where you are.
Virtual concerts, races, and even the traditional Times Square ball drop have all moved to the internet to give you the best New Year's Even while remaining safe — and warm. Did you also miss your favorite music festivals this year? Events like Tomorrowland are making up for lost time and putting on a virtual New Year''s eve bash so you can party from your couch. If you prefer a more active New Year's Eve, 5Ks, 10Ks, Half-Marathons, and Marathons have also gone virtual — aka wherever you are — if you feel like literally running away away from this year.
Get ready to break out the champagne and attend these online events that will have you racing to get to 2021.