45 Weird-But-Genius Home Products With Near-Perfect Reviews On Amazon
Little ways to make your day so much easier.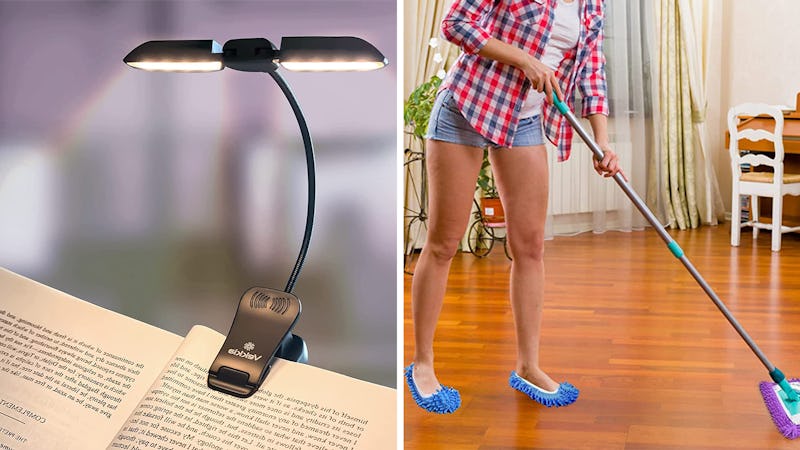 We may receive a portion of sales if you purchase a product through a link in this article.
You might be going about your daily life, relatively satisfied with your go-to products around the house. Maybe you've adapted to constantly slipping on that rug that won't stay put, or you've resigned yourself to drinking so-so wine, or perhaps you've found a way to justify that pilled sweater, calling it shabby chic. In fact, there are tons of clever products that you didn't even know you needed, but once I reveal this list of 45 weird but genius home products with near-perfect reviews on Amazon, you're going to wonder how you ever lived without them.
There's no need to fear that slippery rug when you can use a powerful mesh rug tape to keep it firmly in place. And don't lament at having to drink mediocre wine when you can use a wine aerator pourer that will transform its flavor. A simple but ingenious fabric shaver can restore that pilled sweater to its former off-the-rack glory.
Browse the list below to feast your eyes on so many genius items like milk frothers, trendy plant stands, and even bidet attachments that will seriously upgrade your day-to-day experience at home.
This article was originally published on