5 Performers & Organisers On What Carnival Means To Them
"There's still that feeling of anticipation and excitement. It's just that it's all going to be digital this time."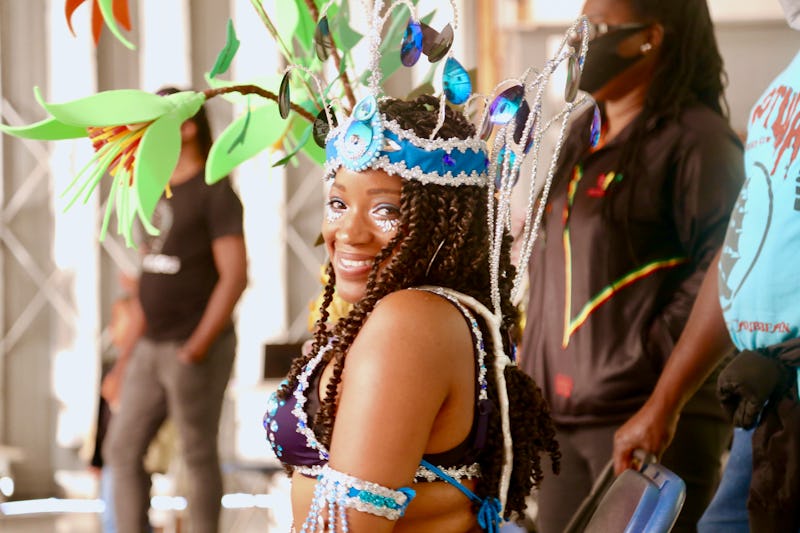 Courtesy of Notting Hill Carnival
For the London's Afro-Carribean community, August bank holiday means one thing: Notting Hill Carnival. A time to come together, celebrate community, share food, listen to music, and, yes, party. As a space of relief and expression, it is the cornerstone for the community and for Black British culture at large. But, with the carnival becoming another cultural casualty of the pandemic, the streets of west London will remain empty this weekend. And the cancellation feels all the more heartbreaking after the events of the past year.
Like most other events this year, celebrations for Notting Hill Carnival 2020 are going virtual. The official Notting Hill Carnival website will host Access All Areas, a diverse programme of steel bands, costumes, recipes, and DJ sets, that will bring the party into homes around the country. Spotify has also curated a selection of Carnival-ready playlists, and Samsung is putting on an adapted version of Carnival in the bright lights of Piccadilly Circus on Aug. 28, too.
Here, five performers and organisers tell me what Carnival means to them and how they'll be celebrating it this year.
These interview have been edited and condensed for clarity.