3 Zodiac Signs Sagittarius Is Most Likely To Marry
It takes a special kind of person to tie Sag down.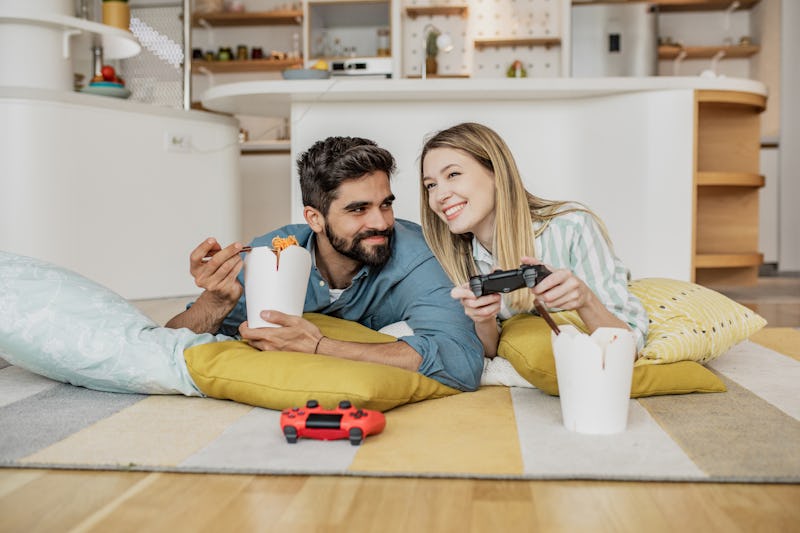 blackCAT/E+/Getty Images
When you're an independent Sagittarius who loves going wherever you want, whenever you want, it takes a special kind of person to tie you down. Truth be told, marriage isn't a huge priority in your life. In fact, the idea of commitment makes you itch, and you can totally find happiness in flying solo for the rest of your life. But don't count marriage out just yet. According to an astrologer, the three zodiac signs Sagittarius is most likely to marry will change your mind about commitment.
"Sagittarius is known as the seeker of the zodiac," Kristina Semos, astrologer and owner of AstroOils, tells Bustle. "In life, we'd see an Archer's adventurous spirit traveling the world delving into different cultures, doing extreme sports in the wilderness, and pursuing higher levels of knowledge and consciousness. Because Sagittarius is such an adventurer, they tend to feel tied down by the prospect of a long-term capital-C commitment with another person."
Now, that doesn't mean Sag won't ever marry. They just need a lot of freedom and excitement in their relationship for it to work. According to Semos, they need a spouse who is fairly independent, open-minded, and energetic. They need someone who can keep up with them while also being the "glue" to keep the relationship together. Even if the archer is committed, they'll still need someone to help ground them every now and then. According to Semos, the following three zodiac signs most likely to marry Sagittarius will do just that.