4 Zodiac Signs Most Sexually Compatible With Taurus
From the boardroom to the bedroom.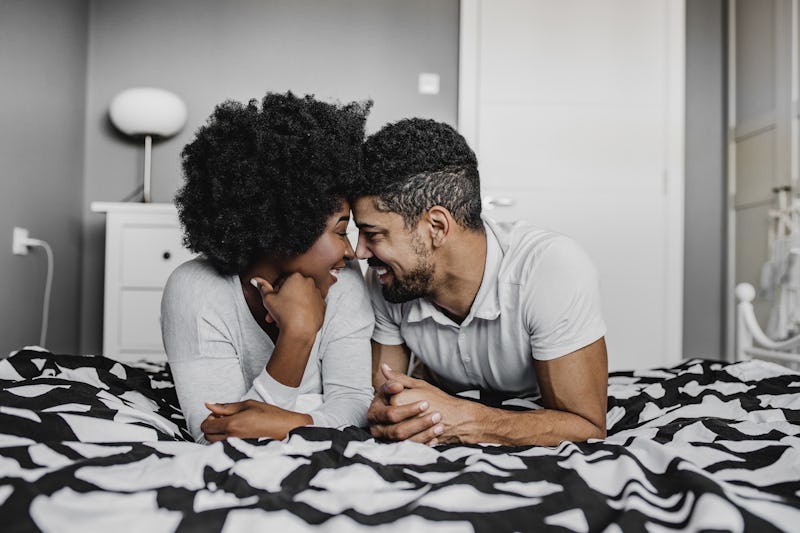 blackCAT/E+/Getty Images
When it comes to the sexy stuff, there's no BS with this bull. Ruled by Venus, the planet of love, earth sign Taurus takes sensuality super seriously. Perhaps that's why the zodiac signs most sexually compatible with Taurus are all about connection, romance, and luxury.
"Taurus is naturally inclined towards very deep and intense sexual pleasures," Cindy Mckean, astrologer and founder of Kansas City Astrology & Tarot, tells Bustle. "As a fixed sign, they instinctively are singular with one partner, but if they are not committed, a Taurus is game for sexual adventures."
Because they're an earth sign, Mckean shares that Taurus has a wealth of stamina and endurance. In the boardroom or the bedroom, they like to go the distance. From erotic massages to cutesy cuddling, Taurus craves an all-night experience with their lover, even during a casual hookup.
Here are the four signs that likely rock Taurus' world.
Sources:
Linda Furiate, astrologer
Cindy Mckean, astrologer and founder of Kansas City Astrology & Tarot