This Major City Elected A Majority-Female Council & That's Still Pretty Rare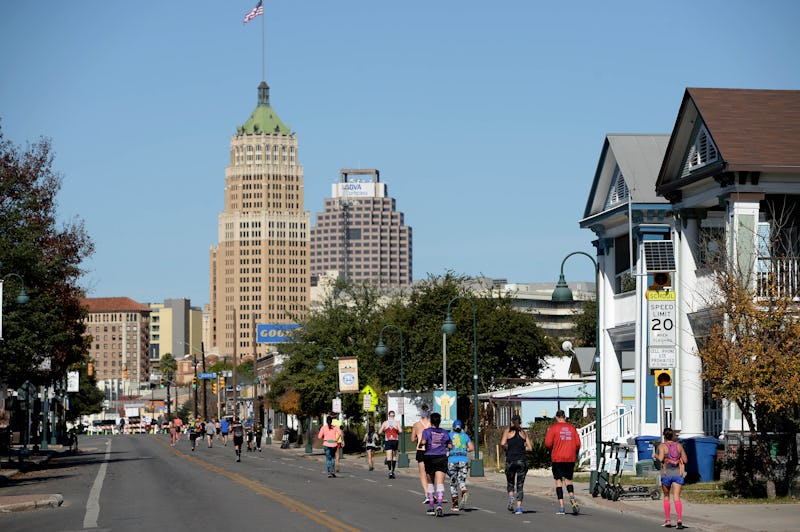 Donald Miralle/Getty Images Sport/Getty Images
On Saturday, three women won elections for open seats on the city council in San Antonio, Texas. That means the San Antonio City Council has a female majority, now for the second time in its history. This kind of gender representation in politics can have a huge impact on what kinds of policies are pushed forward, and that's true at both the local and the national level. Yet, just as is the case in Congress, establishing gender parity on city councils is still a work in progress.
One of the reasons that this matters is that women in office tend to advocate for and prioritize policies that their male counterparts are less likely to focus on, such as pay equity, reproductive rights, and education. That means that electing them increases the likelihood that governing bodies will legislate and craft policy from a more nuanced and inclusive standpoint. And when it comes to governing some of the most diverse pockets in the country, inclusivity is perhaps one of the most important factors in making sure that all voices are heard.
As it stands, out of the 15 most populous U.S. cities, only three now have city councils where women hold at least a majority of the seats. While those three cities are not entirely alone — some several smaller cities have also achieved female majorities in their municipal governments — the low figure indicates that there is much work to be done when it comes to achieving equality in local politics. The six cities below serve as proof that it's possible.