The 'Raven's Home' Trailer Will Make You Feel So Nostalgic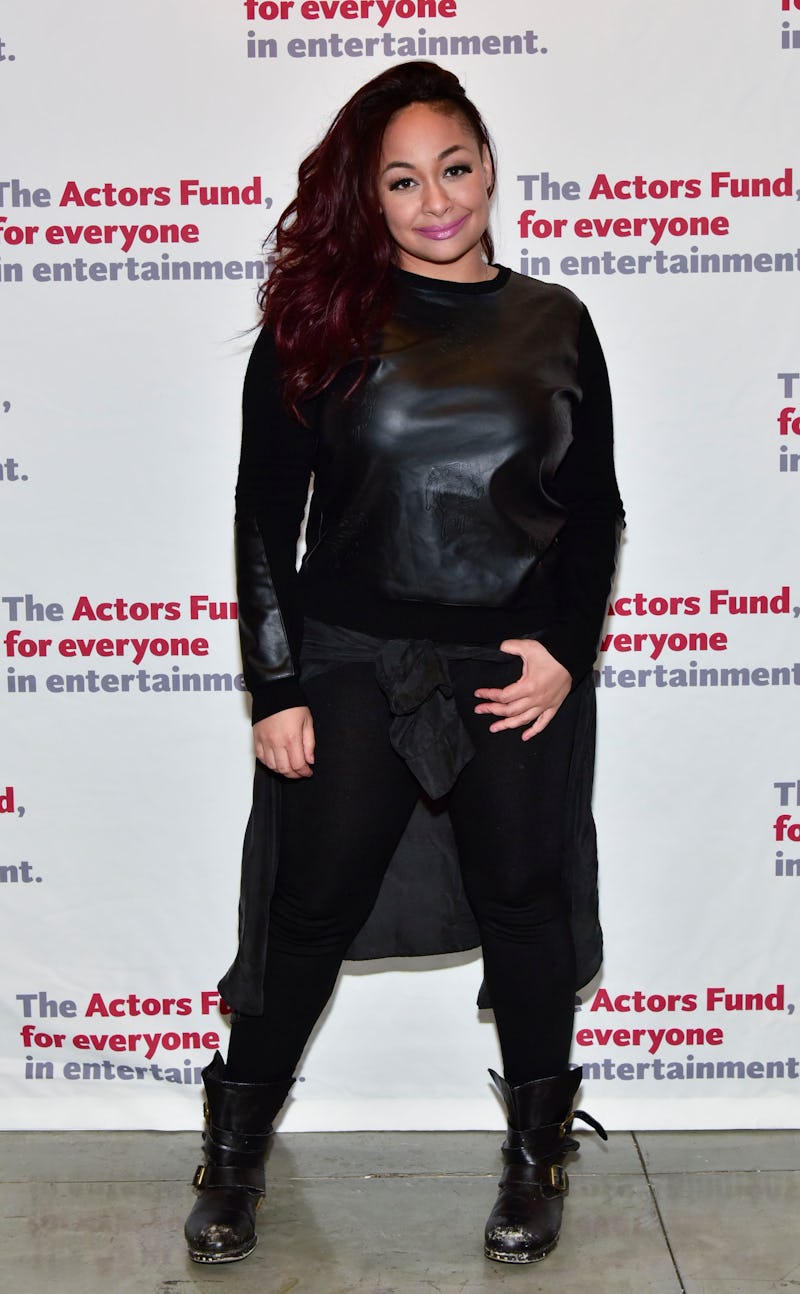 Eugene Gologursky/Getty Images Entertainment/Getty Images
If you grew up watching That's So Raven, then you know one of the reasons it was so beloved was due to the incredibly talented Raven-Symoné, who played title character Raven Baxter. Her physical comedy skills were (and still are) unparalleled. Well, it looks Symoné will be making us all laugh like we used to in the upcoming That's So Raven spinoff Raven's Home. The first trailer for the show was released this past Friday, June 2, and watching Symoné's pratfalls will definitely give you major feelings of nostalgia.
The show reunites Raven with her best friend Chelsea (played by Anneliese van der Pol) who are now both divorced single mothers, and are living under the same roof with all of their children. Raven's son Booker (Issac Ryan Brown) appears to have inherited his mother's psychic abilities, and from the way he narrates the trailer it would seem that his character will be the focus of the show. But don't worry — Symoné and the rest of the cast still get plenty of screen time in the new clip, with the star bringing some major laugh out loud moments, like when her character uses her behind instead of a tennis racket to successfully hit a tennis ball across the net. Check out the trailer for Raven's Home below, and be prepared for hilarity.
Booker's twin sister Nia is played Navia Robinson, and the series also stars Jason Maybaum as Chelsea's son Levi, and Sky Katz as the family's neighbor Tess. Symoné will serve as an executive producer alongside Scott Thomas and Jed Elinoff.
Raven's Home will premiere on the Disney Channel on Friday, July 21. Be sure to mark the date on your calendar, because if the trailer is any indication, then this show is going to be chock full of nostalgia and Symoné's hilarious style of physical comedy. I don't know about you, but as a loyal fan of That's So Raven (yes, I still watch regularly), I personally can't wait for Raven's Home.