10 Anti-Love Poems For Valentine's Day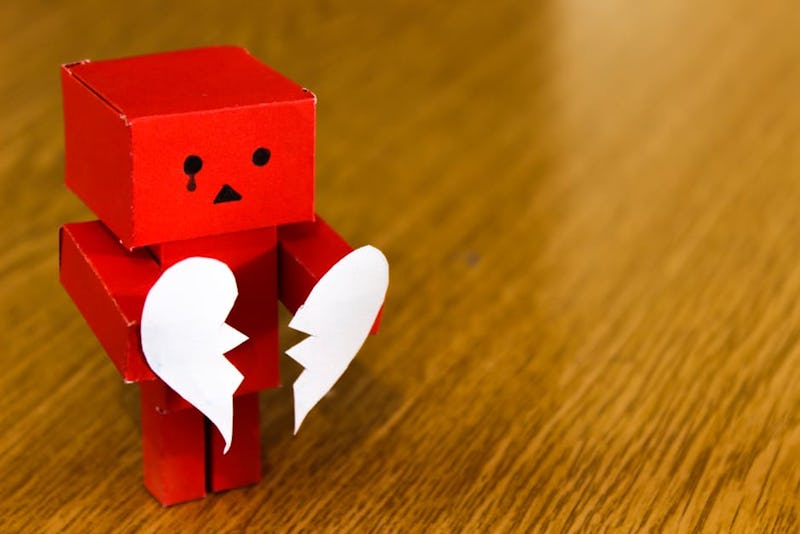 Maybe it's my recent break up, or the ongoing collapse of Western democracy, but I'm just not that into Valentine's Day this year. I mean, look, if you're excited about drug store chocolates and artificial bears and exchanging lies with the person you love, that's nice. That's beautiful. I won't take that away from you. Enjoy that heart-shaped balloon that briefly allows you to forget about your own mortality. I'll just be the bitter woman in the corner, reading my portable Dorothy Parker, because there's nothing like a good old fashioned anti-love poem to get you through Valentine's Day alive.
To be clear, an "anti-love poem" is not necessarily against love as a concept. Love is OK, if a bit over-exposed. Rather, these poems are the antidote to all the sappy love poetry out there. Because, sure, sappy poems and songs and declarations of love on Instagram are all well and good when you're in a sappy mood... but when you're feeling the Valentine's Day blues, all that cutesy fluff can make you want to strangle a stuffed bear.
So here are a few poems for the recently heartbroken, the Valentine haters, and anyone else who is fed up with roses and hearts and babies with wings (someone take those arrows away from that baby, babies shouldn't play with arrows).