10 Books About Astrology To Explain What "Mercury In Retrograde" Actually Means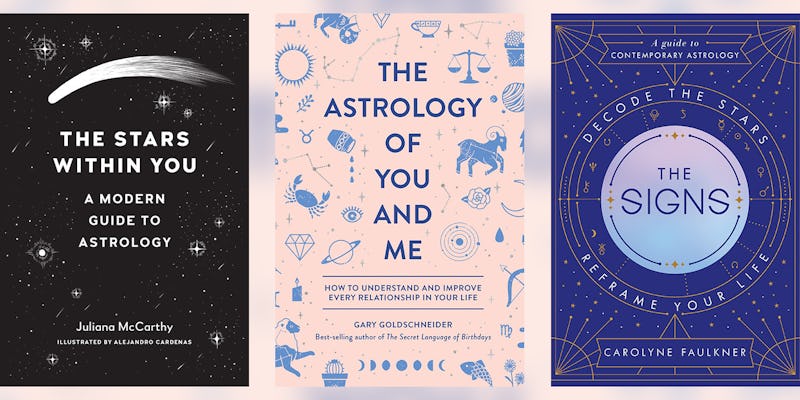 OK, you've probably heard the phrase "Mercury in retrograde" tossed around more than a few times, but are you dying to know what that actually means? And what it means specifically for you. If you're curious about astrology, the best place to start is with a good book: here are 10 books about astrology to get you started.
From checking your daily horoscope to learning everything there is to know about all your different signs, there are tons of different ways to engage with astrology. Perhaps one of the coolest aspects of the field is how personal it is. Any person can dive into the realm of astrology, and find a way to connect with it in their own way.
Whether or not you believe in the teachings of astrology, you can't deny that it's a fascinating subject. Astrology has been used in countless ways over the centuries, and it's been influenced by many different cultures. People have been using it for thousands of years to tell stories, read into human behavior, and understand the world around them.
So, if you're looking to learn more about the wide world of astrology, these excellent books are a great way to get started: