10 Books To Educate Yourself On Authoritarianism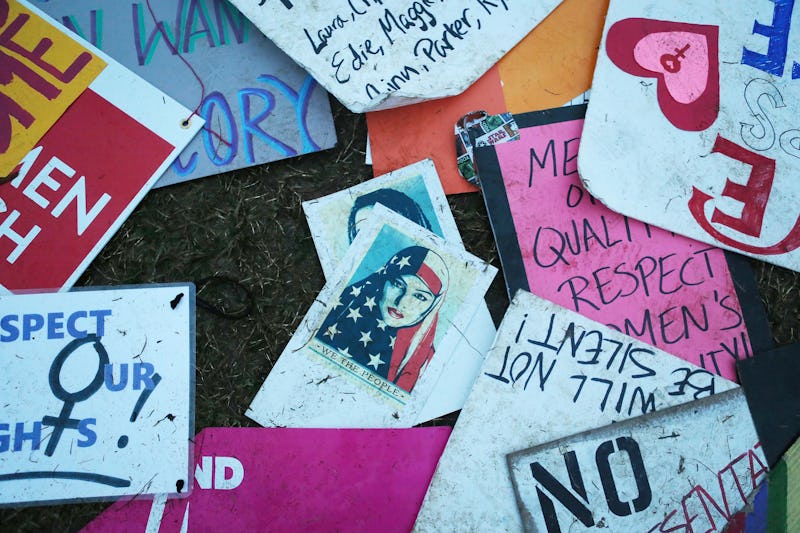 Mario Tama/Getty Images News/Getty Images
You've probably heard a lot of talk about "authoritarianism" lately, and you're likely aware that 1) it's bad, and 2) it's maybe got something to do with our current political climate. If you aren't really sure what, exactly, this political ideology entails, I have a short reading list for you below, comprised of 10 books to educate yourself on authoritarianism.
On Feb. 7, Bloodlands author and Yale history professor Timothy Snyder told Germany's Süddeutsche Zeitung newspaper that "we have at most a year to defend the Republic [from autocracy], perhaps less." That sounds pretty terrifying, but Snyder has laid out a 20-point plan of resistance to the new regime, which begins:
1. Do not obey in advance. Much of the power of authoritarianism is freely given. In times like these, individuals think ahead about what a more repressive government will want, and then start to do it without being asked. You've already done this, haven't you? Stop. Anticipatory obedience teaches authorities what is possible and accelerates unfreedom.
(Snyder also includes a short reading list in that Facebook post, and only one of those books appears below. Read his other suggestions, too.)
The 45th POTUS and his administration have already tried to implement a temporary refugee ban that would block religious minorities, including those who are legal residents, from entering the country. Who's to say that political opponents and other "undesirables" won't be next?
We must be prepared to resist and to keep fighting. Your education in authoritarianism begins with the 10 books below.