The Civil War Books That Should Have Been Assigned Reading In School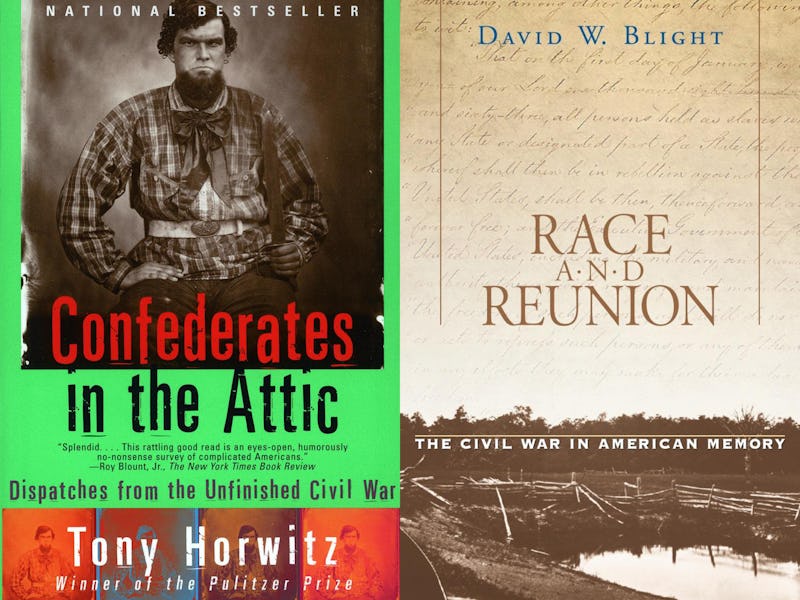 It's 2017, and General Robert E. Lee is still starting fights. The violent demonstration of white supremacists in Charlottesville centered around protecting a statue of Confederate General Robert E. Lee. Confederate flags were everywhere. A woman was murdered in the name of white nationalism. The American Civil War is not the stuff of musty old history books, it is still claiming lives in America today. Here are the books about the Civil War that we should have read in school, because we are already repeating one of the darkest chapters in our nation's history.
When I was in fifth grade, we skipped the Civil War entirely. We covered the Revolutionary War and the founding fathers (I dressed up as Eliza Hamilton for a presentation way before Hamilton was cool), but I guess we ran out of time at the end of the year, and the American Civil War was deemed skippable. Even when schools do cover the war, they often teach it as the "War of Northern Aggression," or claim that it was about states' right and not about slavery (spoiler alert: it was about slavery). The Civil War is certainly not a simple story of the North as "good" white people and the South as "bad" white people, either, especially since the war was not fought by white soldiers alone. And given that many Americans don't even know who won the Civil War, I think it's safe to say that we can do a better job of teaching it in American schools.
Learning about the Civil War will not magically halt white supremacists in their tracks. But it will help us all to understand the long history of systematic racism and violence in our country, and what steps we must take to break the cycle: