10 Bras For Petite Sizes That Are Supportive &…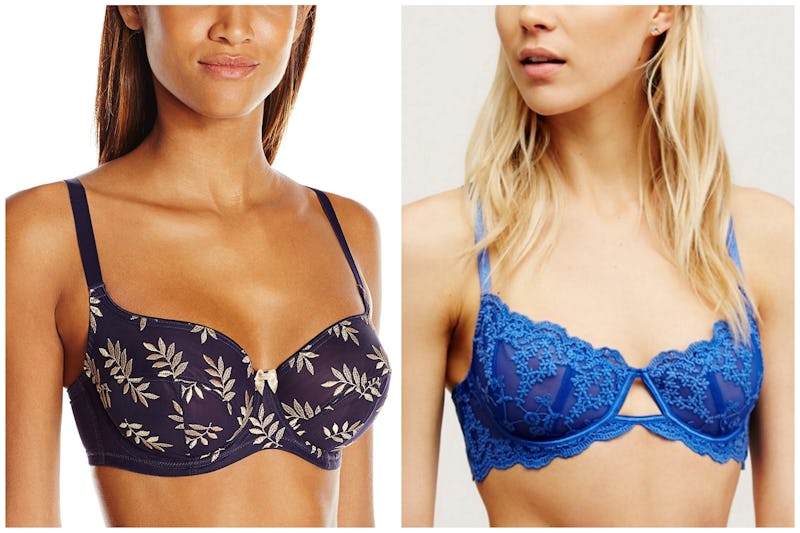 Bra shopping with friends in high school went a little something like this: We'd walk into an explosively pink mall store, they'd rack up armfuls of options, and I'd head to where I could buy bras in petite sizes (aka: bras so padded their cups were essentially convex, or bras so dressed down they appeared to be training bras). For whatever reason, bra designers back then seemed to assume people shopping for petite bra sizes fit into two categories: va-va voom cleavage or "Nothing to see here, thanks!"
It's enough to make you want to throw you hands in the air, tossing your bra off with them (and more power to you, if that's your preference!). Still, the old fashioned mindset that petite size wearers prefer 'all or nothing' made one-stop bra shopping frustrating. Now, I cherry pick my favorite bras from a ton of different stores online (one might have the comfiest fitting bands, while another store's nude bra never shows under sheer tops). It takes longer to source from different sites, but it's worth it.
Everyone shopping for petite size bras is looking for something a little different. Some sources say demi cups are great for petite frames, while if you don't want underwire support, a stretchy bralette provides the ultimate comfort fit. Either way, here's hoping that this roundup of great bras for petite sizes saves you some time-consuming cherry picking of your own.