10 Cities Every Book-Lover Needs To Visit In Their Lifetime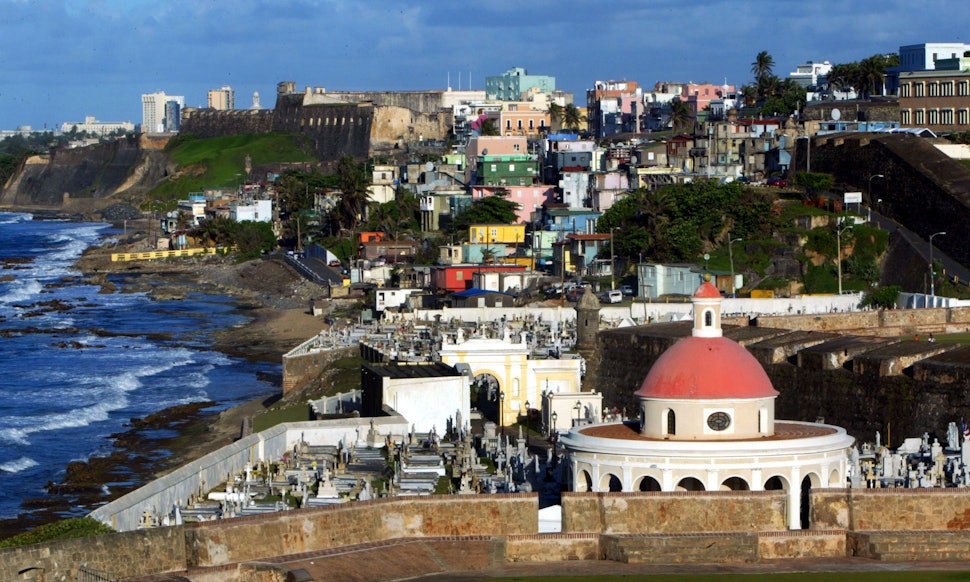 Joe Raedle/Getty Images News/Getty Images
Have you always dreamed of packing up your bags and taking a trip around the world? Some of us can't stay in one place for long before hopping on a train, bus, or flight, and taking off for a little while. One of my favorite tips for traveling on a budget is traveling off season. You never know what you might find, and you might even come across an awesome deal to some of the following cities.
I'm an author and a book-lover, so whenever I visit a new city, I make it a priority to search for four things: bookstores, coffee shops, libraries, and perhaps the home of an author who might've lived and died there. During a bachelorette trip to Key West, my friends and I stumbled upon one of Ernest Hemingway's homes — cats and all.
If you're a bookish person searching for your next vacation spot, then this list is just for you. From Dublin's streets steeped with literary history, to the unbelievable libraries of Eastern Europe, to the city that inspired the incomparable work of Gabriel García Márquez — there's a little something for every kind of book-lover on this list.
1

New York City, New York
2

Old San Juan, Puerto Rico
This island is small but mighty, and it touts some of the world's most esteemed authors like Esmeralda Santiago and founder of the Nuyorican Poets Café, Miguel Piñero. Make sure to visit The Poet's Passage, a cafe and poetry stop guarded by a tiny chihuahua named Federico García Lorca.
3

Copenhagen, Denmark
For fairytale fans, Copenhagen offers the opportunity to check out Hans Christian Andersen's house and museum. The Little Mermaid herself sits at Langelinje Pier. Book-lovers should also make plans to visit the stunning Royal Library, nicknamed the Black Diamond.
4

Cartagena, Colombia
This one is for die hard fans of Gabriel García Márquez, the author best known for One Hundred Years of Solitude and Love in the Time of Cholera. This was the city that inspired so much of his work, and it was his refuge from the riots in the capital, Bogotá. Gabo's ashes were even moved from last home in Mexico to the University of Cartagena.
5

New Orleans, Lousiana
Anne Rice, Jennifer L. Armentrout, Alys Arden — and those are just a few of the many authors who have set their novels in this historic party town. New Orleans is brimming with ghost stories and tales of things that go bump in the night. Grab a drink from the French Quarter, hop on one of the many walking tours, or stop by the Hotel Monteleone, which Truman Capote claimed was his birth place.
6

Paris, France
Paris, like New York, has much to offer the bookish soul. Read a novel at a decadent coffee shop or with a champagne picnic under the Eiffel Tower. And don't forget to visit the oldest public library, Bibliothèque Mazarine, or Maison de Victor Hugo.
7

Salem, Massachussetts
8

Edinburgh, Scotland
9

Dublin, Ireland
Dublin was home to James Joyce, Seamus Heaney, Oscar Wilde, and so many more. For folklore lovers, the Leprachaun Museum is a must-visit. The Dublin Literary Pub Crawl takes you through Trinity College and local pubs while its lively guides dish out some trivia on features authors.
10

Tokyo, Japan
This is a dream location for the food alone. Immerse yourself in the works of Haruki Murakami and plot your own self-guided walking tour. Visit the Kamakura Museum of Literature, and definitely make a trip to the eight-floor bookstore, Kinokuniya. For the nature lovers, plan a trip to hike the Basho trail, which starts in Tokyo and ends in Kanazawa.