10 Fourth Of July Instagram Captions To Post With Any Family Pics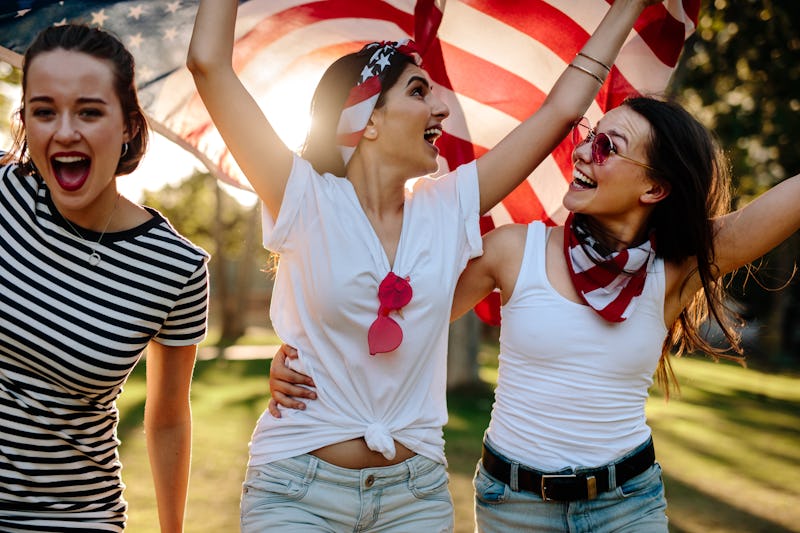 Jacob Lund/ShutterStock
If Memorial Day is the unofficial start of summer, then the Fourth of July is the official start. By the time July 4 rolls around, summer is practically already in full swing: everyone is done with school or their classes (unless you're doing a summer program), seasonal work hours have begun (if you're lucky), the weather is officially hot and sunny (hopefully!), and beach days are now your preferred plan for the day. With all of this amazing stuff happening, it's really not surprising that we all love to celebrate the Fourth so much — it's a great time!
But celebrating the Fourth of July isn't just about lighting fireworks and going to a barbecue: for a lot of people, it's about spending a little time with family. Sure, many people spend the Fourth of July with friends, but lots of people choose family barbecues and parties for this summer holiday, as it's a great way to get together with the aunts, uncles, and cousins you haven't seen in a while. And if you do this too, you're probably planning on snapping some photos to remember the occasion... and then, obviously, putting them on social media so that everyone can see where you got your great genes.
If you are planning on sharing some family photos on Instagram this Fourth of July, make sure your caption is just as interesting as the picture. That's the best way to get a lot of likes and comments! If you're stuck on thinking up something clever and adorable, don't worry, because we've got your back. Below are a few Instagram caption ideas for Fourth of July family photos, because you know you're going to need a little help thinking something up if you've been drinking beer or rosé outside all day.