This 'Friends' Themed BFF Gift Is Perfect For The Monica — Or Rachel — In Your Life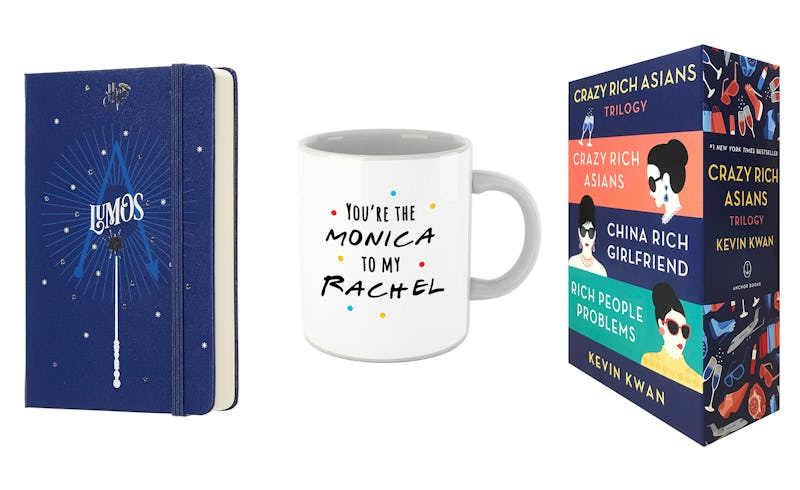 Ring the alarm, there's only eight days till Christmas. You're going to have to get a move on if you've left present buying to the last minute, as the shopping malls are brimming with fellow procrastinators, and online retailers have announced delivery deadlines for the very last shipments before Christmas D-Day. If you're still struggling for ideas, you might have noticed me and all my fellow writers here have been on a gift guide rampage with everything from Love Island presents through to beauty advent calendars. I'm adding another one into the mix with gifts for pop culture lovers. So, this one's for all my fellow celeb and entertainment obsessives, who spend way too much time reading about other people's lives, geeking out over the latest movie trailers, and tagging friends incessantly in the latest wave of silly Harry Potter memes.
Whether your friend has pledged allegiance to the Beyhive, Friends marathons on Netflix, or has already pencilled in their Disney Paris trip for next year, there's a ton of things below that should have you covered in the lead up to Christmas.
And if you wind up wanting to buy a couple of things for yourself, I'm never going to tell. Who am I to judge, when I literally just popped that Ariana Grande bath bomb into my shopping basket all of two seconds ago?