The 10 Most Followed Models During Fashion Month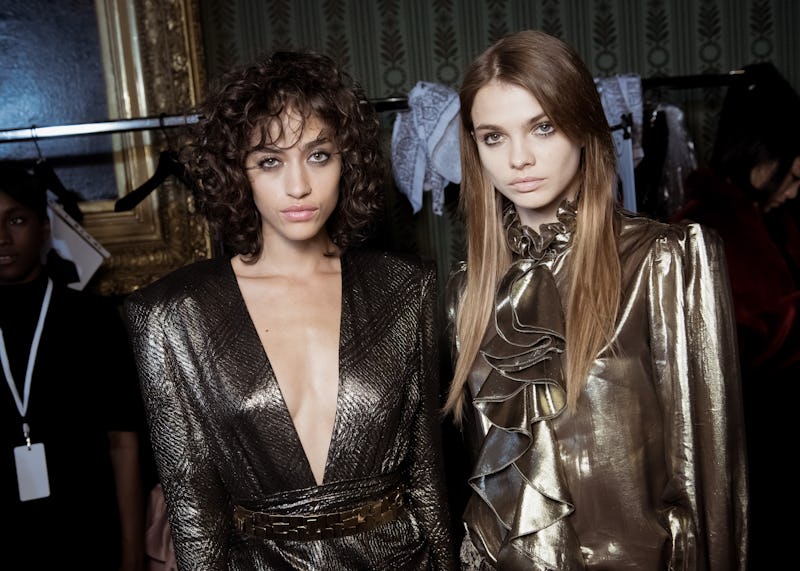 Francois Durand/Getty Images Entertainment/Getty Images
Fashion month provides a prime opportunity for relatively unknown models to make it big, both as a new face in the industry and as a model that the public hasn't yet fallen in love with. And while the Hadids are sure to get a lot of the attention, the 10 most popular models on Instagram during fashion month were not the supers, but rather a group of newcomers who have been taking the fashion industry by a storm the last few seasons.
According to Instagram, the 10 most popular models from fashion month are the 10 models who got the highest percentage of followers during that month. So obviously Gigi Hadid has more followers, but she didn't gain as many followers during fashion month, since she already has tens of millions of followers.
It's also very refreshing to see that the most followed models featured many women of varying ethnicities and only one model with famous parents. That's pretty impressive when you think about the current reigning models (looking at you Kendall Jenner).
If you frequently flip through runway images, chances are you've seen these models, because they all had incredibly busy fashion months, walking in all of the top shows in New York, London, Milan and Paris. I'm willing to bet you'll recognize them and if not, you might want to consider following them, because they are sure to do some big things in the near future.
1. Naki Depass
Naki Depass is a Jamacian model who walked for all of the top shows including, Celine, Isabel Marant, Burberry and Calvin Klein, among others.
2. Selena Forrest
Selena Forrest has been making the rounds for a few seasons now, after her debut in 2015 with a Proenza Schouler exclusive (which is a huge deal in the fashion industry).
3. Alana Arrington
To say it's been a big year for Alana Arrington would be an understatement. A year ago she made her mark opening and closing various shows during fashion month and in Dec. 2016, she made her Victoria's Secret runway debut.
4. He Cong
He Cong has been steadily climbing the ranks of the fashion world since 2015 after signing with IMG, and she has made it onto Models.com's hot list, which means she's a hot commodity right now.
5. Teddy Quinlivan
I feel like I've been hearing about Teddy Quinlivan forever, but she has been rising the ranks of top models ever since her exclusive for Louis Vuitton in 2015.
6. Ratner
Ratner is cool enough to just go by Ratner, so I'm not surprised she was one of the most popular models during fashion month. She walked for Chanel, Dior, Versace and Christopher Kane, among others.
7. Dilone
Dilone has been a popular face for some time now, but she is probably starting to gain household recognition thanks to her many, many campaigns.
8. Thylane Blondeau
Thylane Blondeau is the daughter of Veronika Loubry, a french actress, and Patrick Blondeau, a french soccer player, but she has been consistently named as one of the most beautiful people in the world. She made her runway debut this season for Dolce & Gabbana.
9. Mayowa Nicholas
Mayowa Nicholas is represented by The Society, which is arguably the best modeling agency in New York (and possibly the world) so her meteoric rise to the top makes total sense. This season Nicholas walked for so many top shows, including Elie Saab, Balmain, H&M and Prada.
10. Yoon Young Bae
Name any top show and chances are Yoon Young Bae has walked in it. This season, Bae walked for Chanel, H&M, Moschino and Burberry, not to mention like 20 others. Plus with a last name like Bae, you're sure to be a star.