10 Nonfiction Books That Make Amazing Conversation Starters On First Dates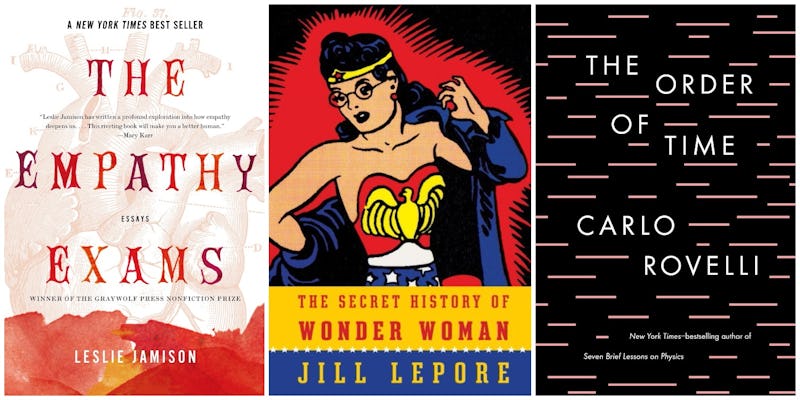 Is there anybody in the world that actually likes small talk? For me, the best way to blow past that awkward phase of chit-chat is to bring up a really thought-provoking nonfiction book. After all, sometimes all you need to jumpstart a conversation is an interesting story, and soon the ball will be rolling.
Let's be real: sometimes it can be really tough to find something to talk about. You're at a party, full of people you don't know, and you're fumbling for something to say. Or you're on a first date and you're sick of talking about your hometown and your job. That's when you reach into your reader's arsenal and mention the book you've been reading.
So here are some fascinating nonfiction reads that are sure to get your lips moving. From secret histories to scientific explorations, these books are filled with facts and true stories that will make anyone's ears perk up. Plus, many of these reads would make great coffee table books that are sure to draw the eye of any guest.
You're going to be the queen of chit chat once you've given these books a read. So dive in, learn something new, and start some conversations!