10 Novels That Deal With Abortion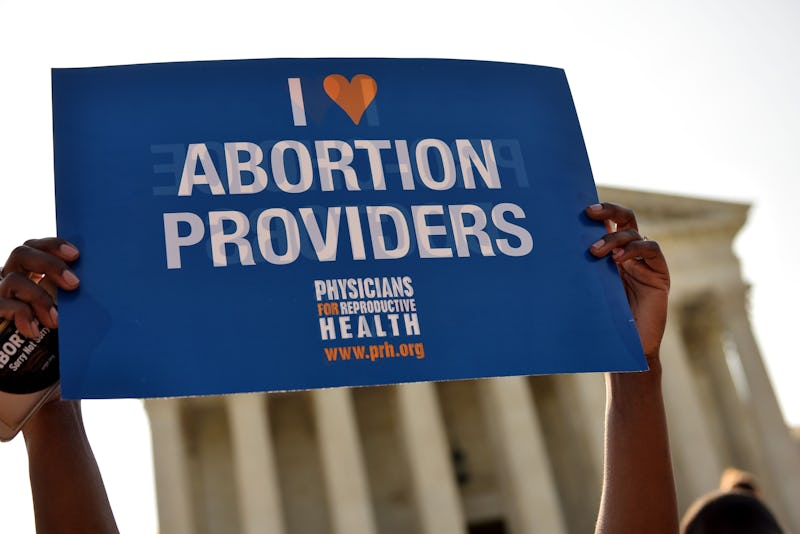 MANDEL NGAN/AFP/Getty Images
After spending 25 years as a reader and 10 years as a feminist, I can say, without a doubt, that there aren't enough novels that deal with abortion. Like movies and television, fiction books tend to skirt around the abortion issue, and misrepresent it when they choose to show it. That needs to change.
Pregnancy scares in fiction are usually just that: scares. Late periods eventually come in, leaving our plucky heroines relieved, and perhaps a little mournful of what might have been. When an unwanted pregnancy arises, it's something a woman either comes to terms with or conveniently loses. And when she does undergo an abortion, the hero's lady love finds herself distraught at the loss, or dead from it.
That's not to say that any of these things don't happen. Every woman I know has had a pregnancy scare. Many have had miscarriages, or have decided to carry unplanned pregnancies to term. And, yes, a few women regret their abortions. But most fictional depictions of abortion are not aligned with women's real-world experiences.
Novels that deal with abortion are rare, but one in three women will have an abortion in her lifetime. Fiction presents abortion as a devastating experience, but 95 percent of women who choose to terminate are confident in their decisions and have no regrets. All media depict abortion as a dangerous procedure, but "[t]he real risk of death from an abortion is statistically zero."
Here are a few books that paint a more realistic portrait of abortion. If it isn't clear how abortion ties into the narrative of one of the novels below, it's safe to assume that talking about the procedure's role in the book would give away too much of the plot. This list is not complete, by any means, so please be sure to share your favorite novels that deal with abortion with me on Twitter.