10 Scary Movies Streaming Now That Terrified You When You Were A Kid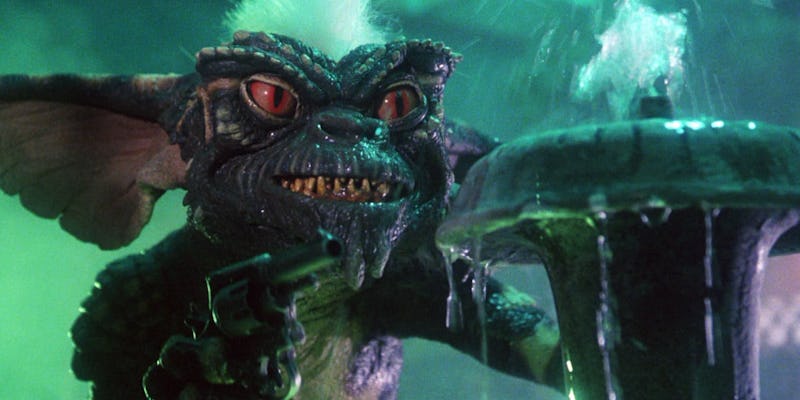 Warner Bros.
Maybe it was at a friend's birthday party, when you were huddled up in a sleeping bag alongside your pals after the parents had gone to bed. Or perhaps it was at summer camp, on a rainy night when the whole bunk stayed in, or in a movie theater, if your group managed to sneak past the PG-13 age limit. Whatever the place, you probably remember exactly where you were when you first terrorized by a horror movie. And years later, it's totally understandable if you're still traumatized by that film — after all, the scary movies that you watch as a kid tend to stick with you as the years go on, for better or for worse.
And now that so many of the '80s and '90s' most frightening flicks are available to stream on platforms like Netflix, Amazon Prime, Hulu, and HBO, it's easier than ever to revisit the movie-watching trauma of your youth (yay?). With that in mind, the editors on Bustle's entertainment team have rounded up the scary movies that terrified them as kids, all of which are available to stream now. So get ready to take a trip down memory lane and revisit these horror classics — if you dare.