Clare's Instagram Reveals That 'The Bachelor' Star Lives A Bold Life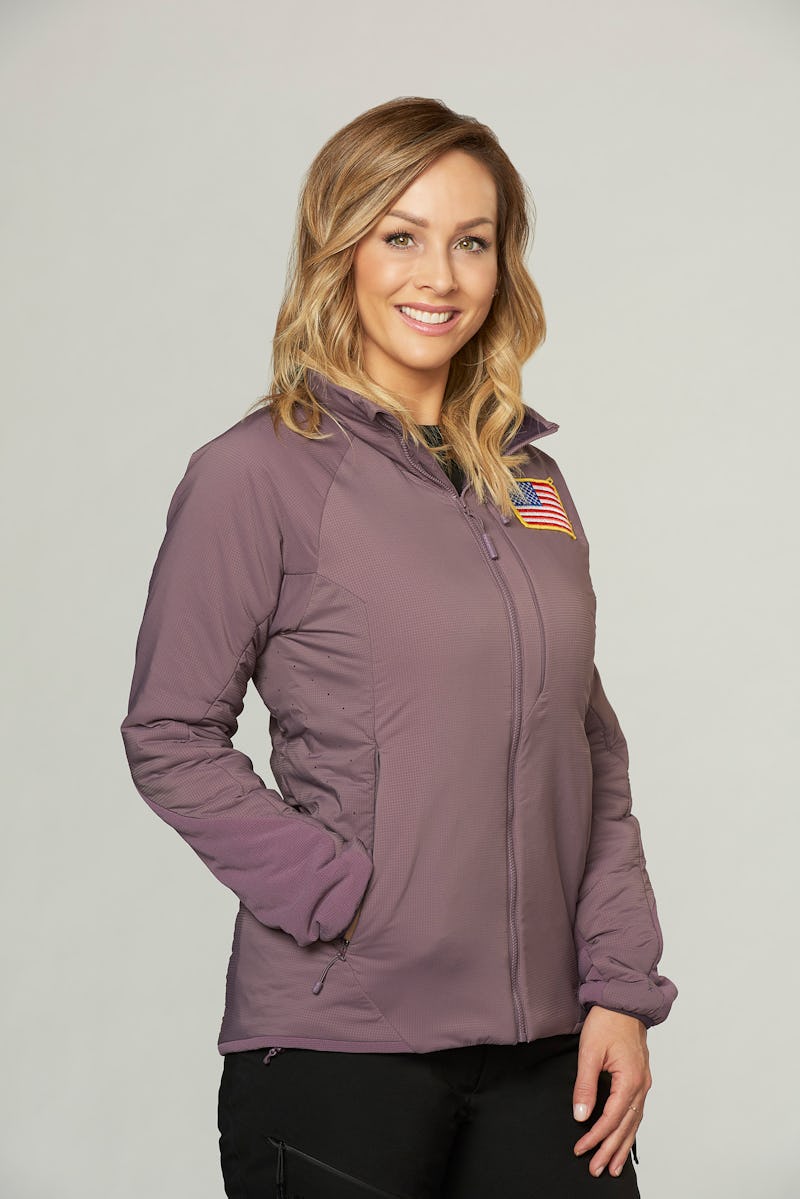 ABC
Once the cameras stop rolling, some Bachelor Nation alums go on to become TV personalities and pursue entertainment careers, while others step completely out of the spotlight. Clare Crawley from Season 18 of The Bachelor chose the latter. After finishing as runner-up on Juan Pablo Galavis' season of the series, Clare attempted to find love on the first and second seasons of Bachelor In Paradise, before officially giving reality TV a rest in 2015.
When she left Bachelor in Paradise the second time, Clare swore she was done with the franchise. But now the Sacramento-native is returning to the small screen in the upcoming Bachelor Winter Games. Hopefully this TV stint works out better for her.
Who can forget back in 2014, when Clare endured weeks with what some fans consider to be the worst Bachelor in the history of the series. The tumultuous relationship ended with Clare telling Juan Pablo off during the Season 18 finale and saying that she was "disgusted" with him. She had no regrets doing so, according to an interview with Cosmopolitan.
"I think [laughs] there were the parts of Juan Pablo that I fell for, but seeing how he was with the other women and how he talked to them and treated them —and now, watching it all played back, I don't think he's the man I thought he was," Clare told the magazine. "I had a different impression of him before, and even during this, but in retrospect, he's his own person. Is he someone I''d choose as a partner? As a husband? No."
But despite The Bachelor drama and her bitter exit, Clare went on to embrace a happy, "normal" life and returned to her career as a hair stylist. She currently works at the DeFacto Salon in East Sacramento, California and her services are available for booking. Additionally, a quick sweep of her Instagram feed revealed a few other interesting things about Clare and what she's been up to over the last few years.
She's A Proud Dog Mama
Elbie or Elbs, as Clare affectionately calls him, can be spotted all up and through her feed. Whether he's helping her shop, enjoying the outdoors by her side, or waiting for her to drop some of her food, if Clare is around Elbie isn't too far behind.
She's A Huge Fan Of Smoothies And Juicing
Clare makes it clear in her bio that she's all about fruits and juicing, and the numerous glasses of healthy liquids scattered throughout her feed confirms this.
She's Loves The Great Outdoors
On the weekends you can find Clare strolling through the woods, hiking a trail or just simply taking in nature's beauty with a smile.
She Made An Appearance On Another Reality Show
Clare might have taken a break from The Bachelor franchise, but she briefly reunited with host Chris Harrison on an episode of Who Wants To Be A Millionaire? in 2016.
She's A Sucker For A Good Pool Photo
Because honestly, who can resist a giant flamingo floatie? Or lounging around in a pool all day?
She Can't Get Enough Of Avocado Toast
In addition to green smoothies and juices, Clare can also be found Instagram-ing the ultimate millennial breakfast: Avocado toast.
She's A Fan Of Inspirational Quotes
In between the fluffy dog photos and avocado toast shots are plenty of inspirational quote graphics. "Our lives are never guaranteed, so why not surround ourselves with the people that you love and love you right back, the people that add sunshine to your day, and the ones that lift you up!," Clare wrote in the caption one of her Instagram photos.
Working Out Is Part Of Her Daily Routine
If she's not frolicking through the trees, you can find Clare at a barre class or practicing yoga, according to her feed.
Skin Care Is A Big Deal To Her
What's a face mask between friends other than a good time! Just because it's been a few years since fans have seen her on TV doesn't mean Clare doesn't stay camera ready with glowing skin.
She's All For Adventure
From climbing up red rocks in Utah to zip lining in Lake Tahoe, it's clear from her feed that Clare likes to walk on the wild side every now and again.
Clare might not have found love on The Bachelor or Bachelor in Paradise, but here's to hoping she does on Bachelor Winter Games. From the looks of her Instagram feed, any of the guys would definitely be lucky to date her.