What We Can Learn From Dumbledore's Army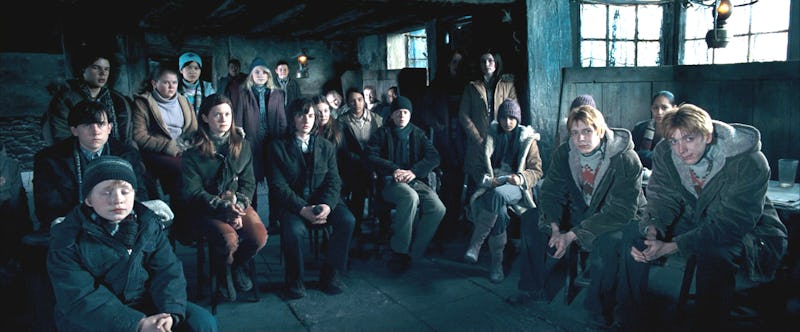 Let's be real: Harry Potter taught us so much, growing up. We learned how to believe in ourselves. How to find magic in our friendships. How to organize a secret youth resistance force, engage in civil disobedience, and take down a fascist regime from within. J.K. Rowling planted the seeds of political resistance in our squishy child minds many years ago, but just in case you need a reminder, here are some of the very real lessons we can learn from Dumbledore's Army.
As Trump's administration continues to dehumanize minorities, fill our heads with alternative facts, and de-fund things important to Americans, many people are turning to literature for inspiration. It's no coincidence that 1984 and The Handmaid's Tale are flying off the shelves these days. And before you dismiss Harry and friends as child wizards in a fantasy story, let's all remember that the Harry Potter series consciously parallels Nazi Germany. Rowling's not exactly subtle about her race allegories with Muggle-borns and centaurs and half-giants, either. Those books were full of social commentary. And let's be real: the Dursleys definitely voted for Brexit.
Of course, looking to Dumbledore's Army is just the beginning. But literature can fuel our real-world political action, so here's what the D.A. can teach us: