10 Things Therapists Want You To Know About Communication In Relationships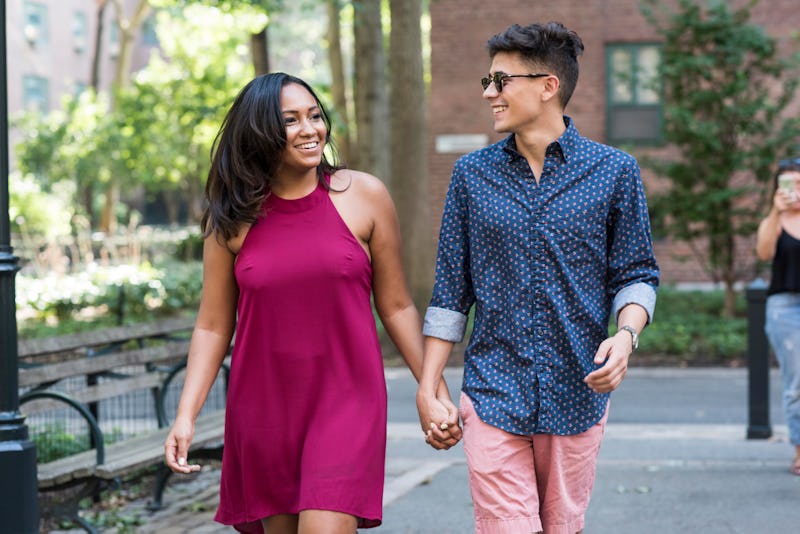 BDG Media, Inc.
There are many different factors that contribute to a relationship's success. But one thing that tends to get talked about more than anything else is communication. Good communication skills can solve and prevent a lot of problems that occur between you and your partner. According to therapists, there are a few key things you need to know if you want to have good communication in your relationship.
"Communication is important in relationships because it's the single most useful way for partners to connect," Dr. Connie Omari, clinician and owner of Tech Talk Therapy, tells Bustle.
Without communication, there's no way to let your partner know what's important to you. It gives you the chance to connect with your partner on a deeper level. According to Dr. Omari, healthy communication will help you lay a safe and strong foundation for intimacy in the relationship. Because of this, you and your partner will be able to solve any problems you may come across in the relationship. It's a good sign that you're in an emotionally mature relationship.
Unfortunately, communicating isn't always easy. In fact, as Amy McManus, licensed marriage and family therapist, tells Bustle, "Much of the time when couples come to me looking for therapy, what they're saying is that they're looking for help with communication."
No one knows how to navigate the ups and downs of communication in relationships as much as therapists. So here are some things therapists want you to know about communication in relationships.