10 Things You Didn't Realize Are Making Your Cat Anxious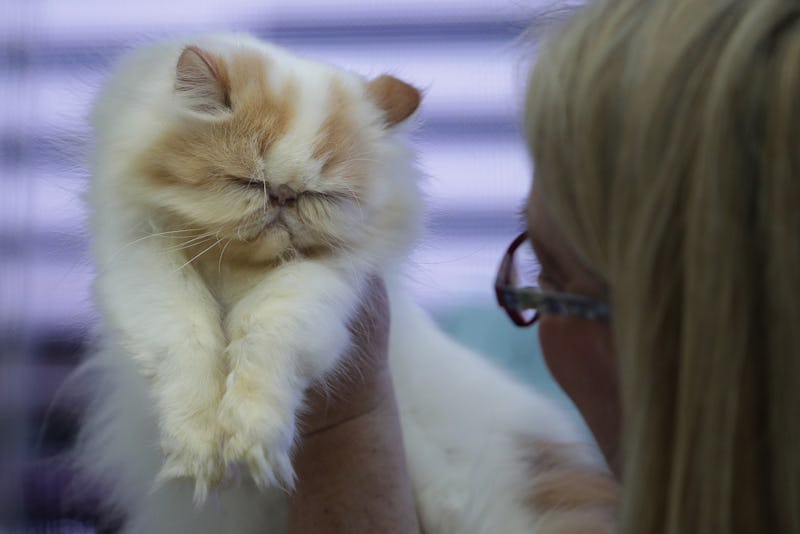 Wang He/Getty Images News/Getty Images
You may think of your cat as an independent, abled feline who carries itself with the kind of confidence you'd like to emulate yourself. But our cats face the perils of anxiety too. There are a few things you didn't realize are making your cat anxious — but don't worry, there are ways to ease it. The first step in handling your kitty's anxiety is identifying the cause.
It's most likely that your cat's anxiety is not an out of the blue kind of deal. According to PetMD, "Most fears, phobias, and anxieties develop at the onset of social maturity, from 12 to 36 months of age. A profound form of fear and withdrawal of unknown cause often occurs around eight to 10 months of age." For instance, in this developmental stage of your kitten's life, if they endured a rather booming thunderstorm, dropping a pot on the kitchen floor could spike their anxiety. But sometimes, later in life, cats develop separation anxiety. This, for the house cat who fancies themselves a lion, is an unexpected anxiety, but a significant one none the less.
If your cat has been diagnosed with an anxiety disorder, PetMD encourages cat parents to, "learn to recognize the physical signs associated with the fears, phobias, and anxieties and head the behavior off before it has a chance to take over your cat's behavior." You can start by pin pointing what common things might be threatening your cat's peace of mind. Be kind and sympathetic to your cat if it suffers from anxiety.