How To Read More Books This Year Without Sacrificing All Your Free Time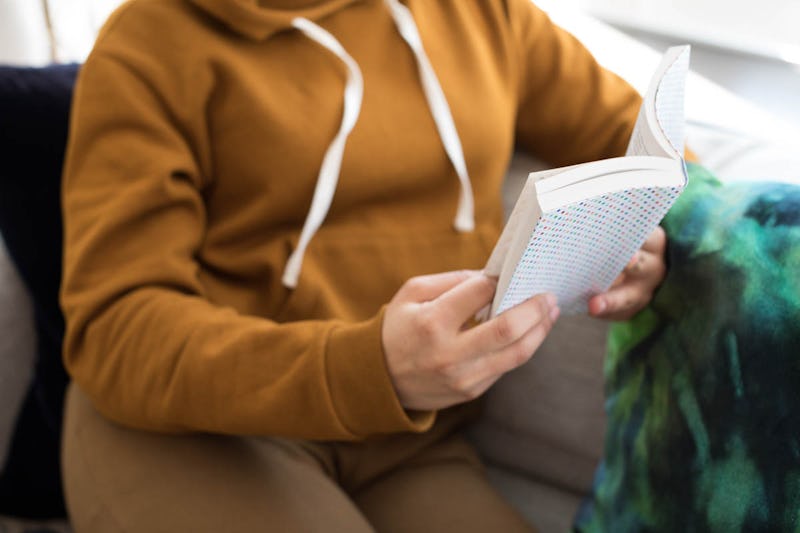 Ashley Batz/Bustle
With summer in full swing, it's time to contemplate how our resolutions have fared in the new year. For those of us who resolved to read more, now might be the moment when we must come to terms with the fact that we read one novel really, really quick — and let the rest of the year swallow us whole. Life, we might be feeling, is just too busy to read more. Au contraire, friends. Life is busy — totally true. Still, there are always ways to squeeze more time out of the day, and when the purpose of that squeezing is reading, I bet you'll be up for the corseting.
You can sneak more reading into your day starting ... now.
Before you make any change (and remember, tiny changes amount to bigger changes when they gain steam via repetition), be sure you're clear about your goals. Specificity is your friend. If you want to read more poems, fantastic. More novels? Terrific. More personal essays? Rad. The point is not to limit yourself to one genre or another but to have a sense of what you're after. Ask yourself why you want to read more each day — and then don't let yourself forget what's driving you.
Ready for the practical stuff? Here are 10 ways to put the squeeze on your day and turn more pages.