You Missed The Real Meaning Of These '90s Pop Songs As A Kid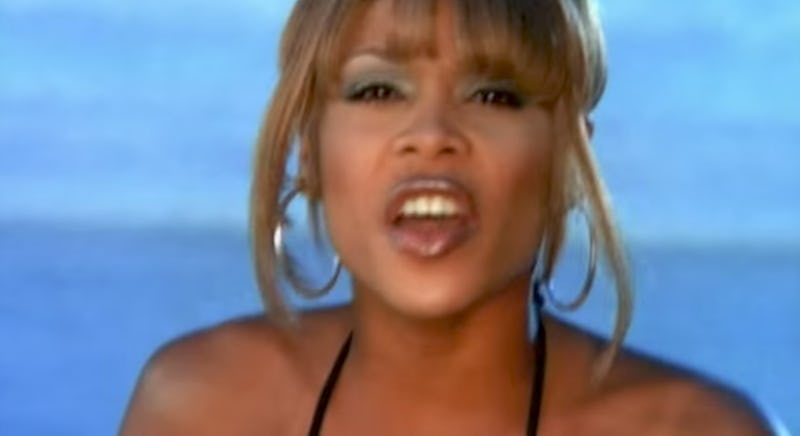 TLCVEVO on YouTube
It was a crazy decade, so it probably won't come as a surprise to hear that there are so many '90s pop songs with deep meanings, and even less surprising that you didn't realize how deep they were when you first heard them. To be fair, if you didn't figure out the song's true meaning, that may have had something to do with age. It's hard to wrap your tiny mind around the fact that so many of those sugary-sounding songs were about serious subjects AIDS or drugs or becoming a father for the first time.
The funniest part of this is that, often, the sweeter a song's melody, the darker its lyrical content. Who knew that the likes of Len and Third Eye Blind were peddling fables about overconsumption of narcotics? Your younger self probably didn't.
It's OK if going through this list makes you view current sugary pop music with suspicion. Is Rihanna's DJ Khaled collab "Wild Thoughts" not about getting a little flirty in the summer sunshine with someone you're really into and actually about depression? Is Carly Rae Jepsen's feel-good summer hit "Cut To The Feeling" secretly about serial killers? Well, no and no, but this list will really make you question everything.