Here's A Comprehensive List Of Abortion Funds That You Can Donate To RN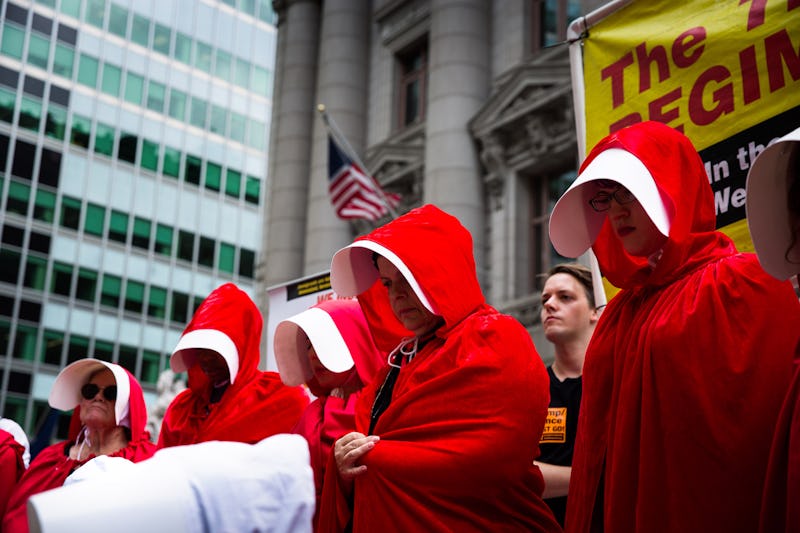 Kevin Hagen/Getty Images News/Getty Images
While Roe v. Wade guarantees Americans the right to an abortion, state legislatures across the country have been chipping away at that right with various bills aimed at restricting access to the procedure. Legal abortion has long been out of reach for many low-income people, and these state-level bills threaten to hinder access for even more women. With that in mind, there are abortion funds across the country to donate to, and in some cases, these contributions could be the difference between life and death for women in need.
While Alabama's near-complete ban on abortion after conception and Georgia's six-week ban that Gov. Brian Kemp signed into law last week are currently occupying all the headlines, there is other legislation, either already signed into law or bills making their way through the state legislatures, that you'll need to keep your eye on.
For example, there are six-week bans pending in the state legislatures of Louisiana and Missouri, according to The New York Times, and it's entirely likely that they could pass. That, of course, is in addition to the six-week bans already on the books in Georgia, Kentucky, Mississippi, and Ohio, as The Times reported. It's a scary time for many women in those states — but there are abortion funds operating in each one that help women get the reproductive care that they need.