11 Affordable Date Ideas To Get You Through January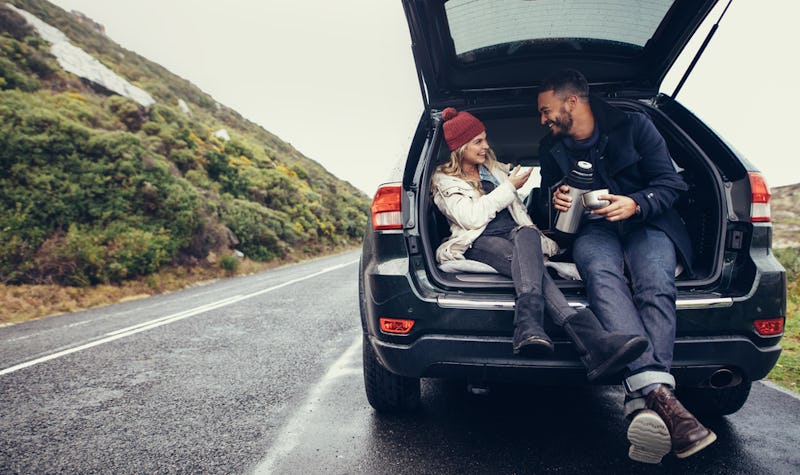 Jacob Lund/Shutterstock
When it comes to keeping the spark alive in your relationship, making time for date night is a great way to keep things interesting — or continue getting to know someone in the early stages of dating. But if you've completely tapped out your bank account during the holidays, dating can be a daunting prospect. Traditionally, date nights can get expensive — dinner, drinks, a movie, it all adds up. But even if you're broke, that's OK — because a great date shouldn't be about spending money.
"A great date is in the details," Christina Coster, MA, event consultant for Rapport Relationships, tells Bustle. "Everyone loves a personalized experience, as it shows you've been listening when your partner mentions what is important to them. Keep your ears perked when you are together — have they mentioned a favorite meal that reminds them of home, a bottle of wine that they discovered while they were studying abroad, or a flower that puts a smile on their face? Integrate that into a cozy night at home. If you prefer an activity, have they mentioned a hobby or sport they really enjoy but maybe don't get to do much? Head to your local craft store, grab some supplies and a bottle of wine, and set up a temporary studio in your apartment."
There are so many fun dates you can do on the cheap — here are some ideas to get you started.