11 Of The Best Flavoured Gins That Your Summer Tipples Need ASAP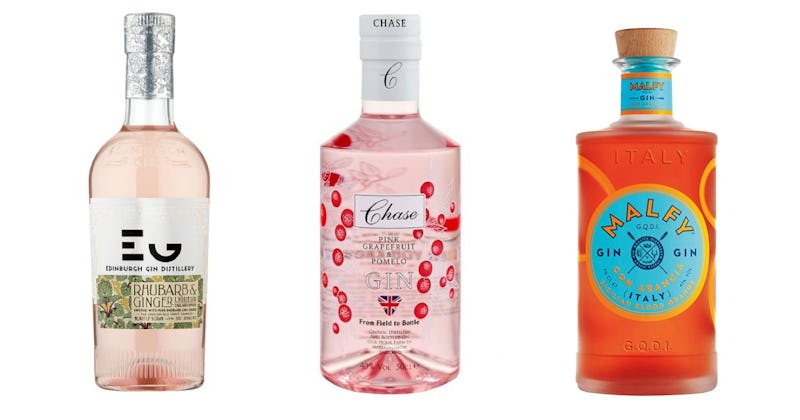 Gin is undoubtedly a classic, quintessentially British spirit. From mother's ruin to the queen mother proudly gripping a gin and Dubonnet — this spirit is the true spirit of the UK. And with legions of new fans, and the craft booze movement picking up speed in the UK, there are now so many options for you to get on board with for your next "gincident." But guys, choosing the best flavoured gins is by no means an easy thing to do — because there are really all sorts on the market. With summer mere weeks away, we are about to enter the best time of the year, and these are the best flavoured gins to enjoy on a nice warm evening as the sun goes down.
If there is a flavour that gets your taste buds tingling, there is a gin for that. From your savoury to your sweet, your tangy to your smooth — your tastebuds can now get the work out they need from a drink. Gin has gone far beyond the simple gin and tonic. Oh yes. The drink, which was made popular by expats quaffing on quinine, according to drink brand Fever Tree, to stop being slayed by mosquitos, seems old fashioned these days. Flavoured gins are the way forward and with this much choice, you'll never look back.