11 Playlists To Listen To After You Say "I Love You" To Your Partner For The First Time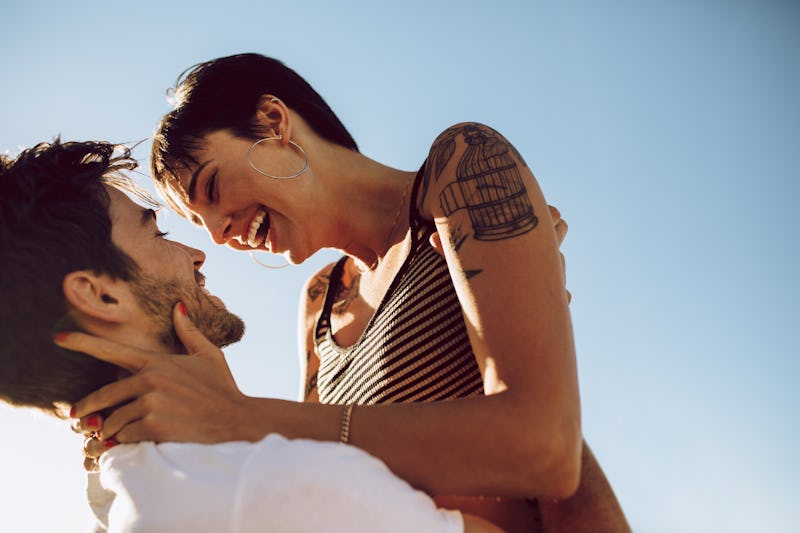 Jacob Lund/Fotolia
For many people, saying "I love you" for the first time is a huge relationship milestone. Saying it might be something that comes easy to you or it might be something you struggle with, but either way, it's always significant. It doesn't have to come with flowers or fireworks — just the fact that it happens at all feels big.
"There is no perfect time or place," Toni Coleman, LCSW, CMC, Consum-mate, psychotherapist, relationship coach, and divorce mediator, tells Bustle. "The right time won't happen because your partner is in a good mood or you are enjoying something special together. It will be the right time because you are both feeling something special for the other, and your connection is undeniable. Usually, that first 'I love you' just happens, often when people least expect it."
And when it happens, it can feel like a huge shift in your relationship. Maybe you're on cloud nine, maybe you're feeling a little freaked out and scared — and maybe you're feeling a little of both. In any case, it's completely normal to feel a little overwhelmed after the first "I love you".
Whether you want to shout it out to the whole world or just let it sit with you for a minute, there's some music therapy out there to suit your needs. So here are 11 of the best playlists for after you say "I love you" for the first time, because it's a pretty big deal.