8 Creative Ways To Say "I Love You," According To Greeting Card Writers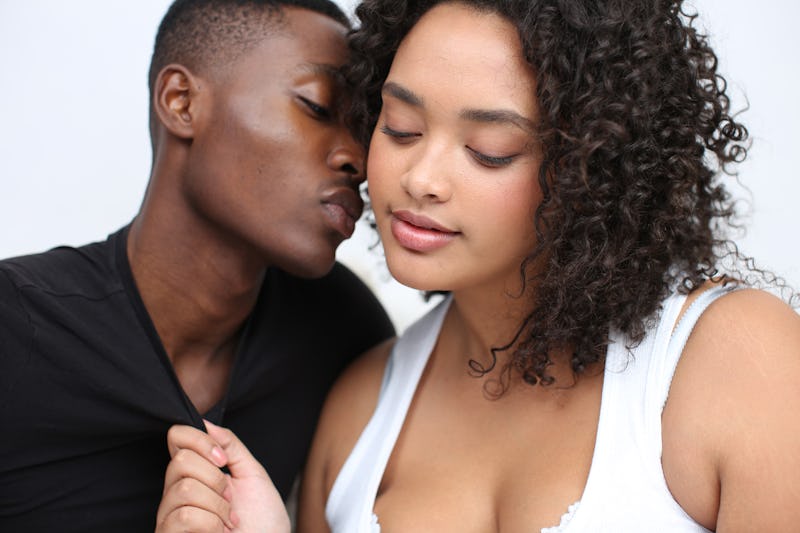 Ashley Batz/Bustle
"I love you" are three very small words that hold a lot of meaning. It's something you should be telling your partner everyday, or at least as often as you can. If you're looking for new ways to say "I love you" without using those three small words, writers from greeting card company, American Greetings, have some great ideas for you to use.
Whether you say it out loud or send it through text, the perfect "I love you" message should come straight from the heart.
"You might be thinking that sounds a little cliché, but it is true," Greg Vovos, In-House Senior Writer at American Greetings tells Bustle. "More than anything, your romantic partner wants to know how you truly feel about them. So the more authentic your message, the better. No pressure, right?"
If you've been with someone for a while, the words "I love you" should come out fairly easy. After all, you've probably said it hundreds of times before. Some people may not even use words, but show their love through actions. But if you've ever actually took the time to sit down and write out the perfect heartfelt love letter or message to your significant other, it can be quite the challenge. Fortunately, Vovos says it's really not as hard as you would think.
So if you're looking for new ways to say "I love you," here are some ideas for you straight from American Greetings card writers.