The 11 Best Playlists To Listen To When You're Ready To Start Dating Again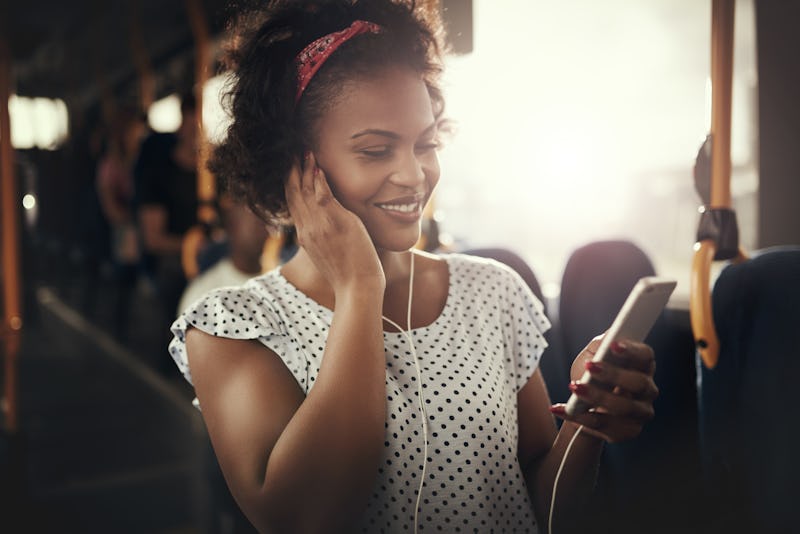 Flamingo Images/Fotolia
After a breakup or a longtime being single, knowing when you're ready to start dating again isn't always easy. Some people bounce back right away — while others can spend months mourning a lost relationship or just learning to be happy on their own before they're ready to date. How do you know when it's time to get back out there? Well, the answer might be simpler than you think.
"The biggest sign that you're ready to date again is your desire to date again," Brooke Bergman, relationship and dating coach, tells Bustle. "It usually means you're feeling brave enough to risk being brokenhearted. It's normal to feel ready one day and not ready the next. I usually tell people not to give in to the fear. Sometimes we need to lean into the fear instead of allowing it to dictate the direction of our lives."
If you feel like you want to get started dating again, then go for it. Even if you're a but nervous about it, that desire is telling you something. And if you need a little help getting yourself pumped to get out there on the dating scene, there are lots of amazing playlists out there to help get you feeling ready. Whether you're getting ready for a first date, a night with your friends, or you're just sitting in your PJs wanting to sign up for Tinder, here are some playlists to help you feel like you can take on the world — or at the very least, a first date.