There's Some Serious 'Blair Witch' Vibes In These 11 Books About Haunted Woods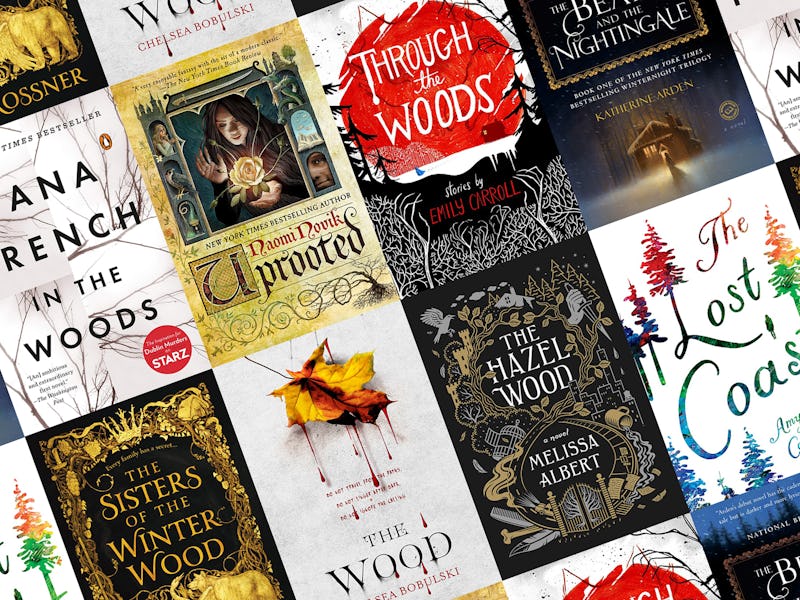 When I think of the truly spooky aspects of autumn, the picture of a deep, dark, eerie forest is the first to come to mind. What could be more spine-chilling than a fog-filled wood with secrets hiding behind every tree? If you can't imagine going through the fall and winter months without at least one spooky forest filling a spot on your autumn reading list, you're in luck. Inspired by Bustle's Book Club pick for October, Uprooted by Naomi Novik, I've compiled a list of books that feature fearsome forests and magical woods. You'll be lost in the darkness in no time.
Whether you're interested in witches wandering through haunted woods, fairytales filled with sinister snowy forests, or murder mysteries that take place in dark woods, you'll find tons of stories about dark magic, evil forces, and heroines who will fight all of the above. Take one of these along on your fall picnics or road trips for an added scare factor, or just grab one to snuggle up under the covers with during a night late reading sesh. Just don't forget to leave the light on.